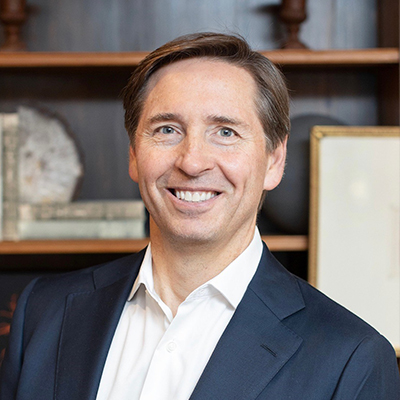 President and Chief Executive Officer
Cornell Nolan School affiliations:
William (Bill) Lovejoy is the President and CEO of Masterworks Development Group, a New York City
based real estate developer, owner and operator of hotels and other properties in gateway cities,
including New York where it has built seven hotels, and London where it is developing its fifth hotel.
Most of its hotels are operated under the Club Quarters brand, which Masterworks owns. Club Quarters
focuses on corporate travel, with full service business hotels in prime locations of large cities at
affordable prices.
Prior to joining Masterworks, Bill spent 15 years in private equity with Lehman Brothers, Bain Capital
and Deutsche Bank, investing in and serving as a board member of numerous consumer/retail services
companies. Prior to that, he worked for The Boston Consulting Group. Bill received an MBA from the
Harvard Business School and holds an engineering degree from the University of Michigan.