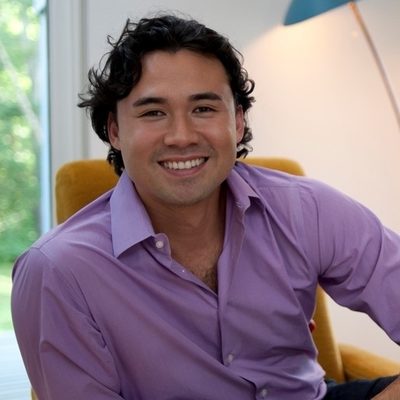 Tora Matsuoka
Principal, Seasoned Hospitality
SHA affiliations:
An intuitive operator in the art of restaurant and hospitality management, Toranosuke "Tora" Matsuoka is a dynamic entrepreneur and hands-on owner, with a visionary spirit. His passion for the restaurant industry is undeniable. His work ethic and experience come from the influence of his father, Japanese former top-ranked Sumo wrestler Iwatora (Kazutomo Matsuoka), from whom he learned focus and discipline first-hand. Through this guidance and 22 years of industry experience, Tora has a uniquely holistic understanding of what it takes to create invested teams and successful operations.
Tora is regarded as a pioneer in Asian cuisine, making his mark on the East End of New York's Long Island crowd by developing Sen Restaurant into the landmark Hampton's hotspot it is today. Case studies in his ability to expand are seen through his integral participation in other Hampton's ventures like Jeff & Eddy's Seafood Restaurant, the nautical inspired Gastro-pub, The Cuddy, and most recently the first-ever Long Island Winery restaurant, Wolffer Kitchen.
Tora began his journey in the industry at the age of 13, scrubbing basement floors, organizing inventory rooms, and cleaning out dumpsters. Eventually, over a decade, he worked through every position in the restaurant business until he obtained the level of general manager. The following year he bought the restaurant he had started at as a porter and over the following years grew the business to double the sales and triple the profits.
Over the past 10 years, Tora continued to grow his passion and deep curiosity of the industry by venturing out and opening restaurants with different cuisines, service styles and revenue sources. During this time, through the success of his ventures he was also able to purchase the 100-year-old building that houses his most profitable restaurant, Sen.
Working under the tutelage of world-wide service expert, Eric Weiss, Tora's appreciation and instinct for hospitality and service standards continued to grow. This training has groomed him to provide management consulting services both for large organizations like Hilton Worldwide and for small boutique restaurants and bars.
Over the past few years, in addition to fulfilling his responsibilities at his Sag Harbor restaurant, Tora has been working as a consultant to open two more restaurants. First, through the new generation of Asian cuisine, opening KOA restaurant, with Benihana of Tokyo owner Keiko Ono Aoki. Then, Wolffer Kitchen, with the award winning Long Island winery, Wolffer Estate Vineyards. The authenticity and growth of these new brands greatly benefited from Matsuoka's dual nationality and deep appreciation for world cultures and traditions.
In addition to being a veteran operator Tora is also a sake connoisseur. He has developed robust and carefully curated beverage programs for many operations, resulting in fresh, innovative 360-degree menu offerings.
Most recently, Tora has joined industry expert Stephen Loffredo as partner in seasoned hospitality consulting and project management. Together they collaborate with restaurant owners, hotels, and real estate developers to create, improve and implement all types of food and beverage operations all over the world. Every part of daily operations and future vision across projects benefit from Tora's unerring savvy and sound business strategy; little escapes his critical eye for detail.
His resolve, success, and desire to inspire others has earned him notable speaking opportunities at many young entrepreneur functions at George Mason University and Cornell University, among others, including being featured as an Empact100 honoree at the 2011 White House event.
Tora was born in NYC, where he was a child model, and moved to Tokyo when he was seven, studying Kabuki theater and finishing middle school at Nishimatchi International School. He later moved to Hawaii for high school, studying Hawaiian culture and language, becoming an award winning hula dancer and state finalist high-jumper. Tora graduated from Mid Pacific Institute High School in 1999.
When Tora is not in his restaurants or working on the next concepts for his clients you can find him playing sports like volleyball, basketball, and tennis, and taking kickboxing and spin classes.