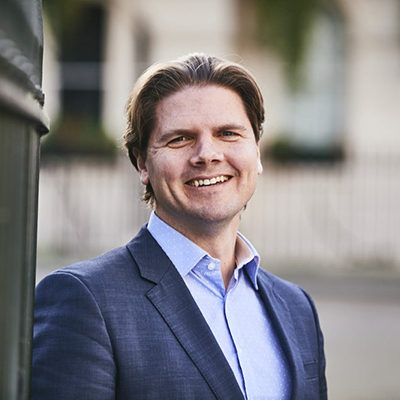 Timothy Hentschel is co-founder and CEO of HotelPlanner and Meetings.com, the world's largest online group travel provider. He has served in this role since September 2003.
In 2003, Hentschel and his business partner John Prince – software engineer and current COO of HotelPlanner – decided to pursue the creation of HotelPlanner. They pioneered the online group travel space, becoming a mainstay for group event planners and hotel partners alike. Today, HotelPlanner provides their group travel technology expertise to over 4,200,000 group event planners while servicing $7 billion in group hotel booking requests in 2017 and an estimated $10 billion in 2018. The company has U.S. Headquarters in West Palm Beach, FL. In 2012, European Headquarters were opened in London, additional offices were opened in Hong Kong and Las Vegas in 2014.
Hentschel is very supportive of those in his field and passionate about recognising talent. He is on the Board for the Cornell University Pillsbury Institute for Entrepreneurship. He also co-founded the annual American Group Travel Awards (AGTA) in Times Square, an extension of London's Group Travel Awards (GTA), and the European Group Travel Awards (EGTA) in Berlin over ITB. Hentschel is involved in many philanthropic projects, raising hundreds of thousands of dollars a year for charities such as St. Jude Children's Research Hospital and Cornell University.