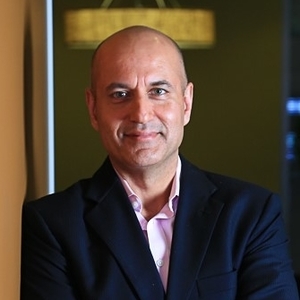 Taimur Khan, M.Eng. '93
Vice President GM Travel, Transportation, Hospitality Solutions Team
Salesforce
SHA affiliations:
Taimur Khan joined salesforce in 2014 and currently serves as the Vice President and General Manager for the Global Transportation, Travel, and Hospitality solutions team that helps organizations apply digital technologies to transform their customer experience.
Taimur brings more than 25 years of technology sales, CRM domain expertise, engineering, business consulting and management experience to his role at salesforce.
Taimur started his career at a Cambridge-based incubator and was part of the founding team in 4 start-ups that created new product categories in the industry: middleware, mobile, and event correlation technology. Previously he led the Federal Business Development team at Oracle Public Sector team and worked on major transformation efforts in logistics, healthcare, and financial regulation with the US Government.
Taimur has a passion for STEM and in the past has been a mentor with MIT Enterprise Forum's Annual Business Acceleration competition.
Taimur has an MS in engineering from Cornell University and a BS degree in Computer Science from Angelo State University and a licensed pilot.