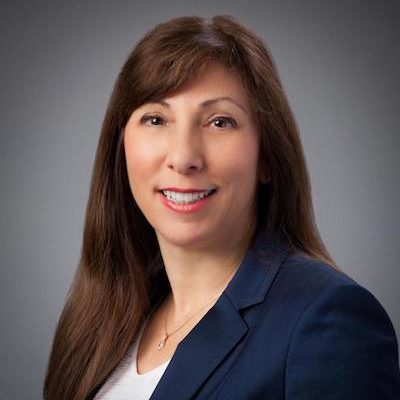 A respected business leader, Susan Guerin '83 is known for her ability to drive change and improve profitability while supporting top-line growth. With a depth of international experience, specifically in consumer products, retail, and apparel, she has worked with large multinational and small domestic corporations.
In 2013, Guerin joined World Finer Foods, known for more than 50 food, beverage and personal care brands, as CFO, responsible for finance, strategy, IT, and supply chain. In 2014, she was appointed President of World Finer Foods and in 2015 became the CEO.
As a managing partner of Stratham Hills Partners, Guerin consulted for large and small clients on strategy development and execution, and supported entrepreneurs in launching startup companies and creating successful liquidity events. Previously, as SVP and CFO at Sun Chemical, a $4 billion company, Guerin led finance, IT, shared services, and customer service, and led the global packaging solutions business.
As President of the Americas Apparel business at Paxar, Guerin led a successful turnaround, leading to undisputed market leadership. Prior to Paxar, Guerin was the CFO of the Vehicle Services Division of Cendant Corporation and CFO of Lerner New York. She began her career at Unilever, where she held management roles, both in the U.S. and overseas.
Guerin has served on the boards of Vyteris Corporation, Paralec Corporation, and Dr. Park Avenue, and currently serves on the boards of Smith Foods and Down the Block. She has been recognized for her work at World Finer Foods as a winner of the Brava Award honoring top female CEOs, and a finalist for the Ernst & Young Entrepreneur of the Year Award. She is a member of the PCCW, CAAAN, class board member, and reunion chair for Cornell University.
Guerin holds a M.B.A from New York University and a B.S. from Cornell University in Hotel Administration.