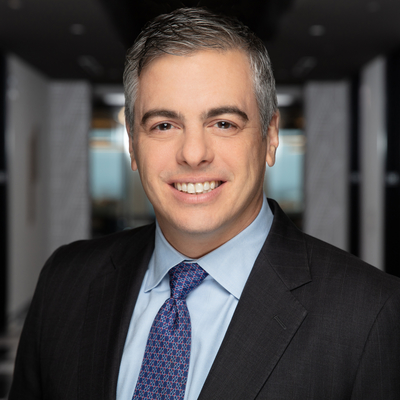 Richard Stockton '92
Cornell Nolan School affiliations:
Mr. Stockton was appointed to the Board of Directors for Braemar Hotels & Resorts in July 2020. He has served as Chief Executive Officer since November 2016 and as President since April 2017. He has also served as the Lead Independent Director of Spirit MTA REIT (NYSE: SMTA) and Trustee of its successor entity, SMTA Liquidating Trust, since 2018. He is currently a board member of Downtown Dallas, Inc.
Prior to joining our Company, Mr. Stockton served as Global Co-Head and Global Chief Operating Officer for Real Estate at CarVal Investors, a subsidiary of Cargill
Inc., with real estate investments in the United States, Canada, the United Kingdom and France. He also previously served as President & CEO-Americas for OUE Limited, a publicly listed Singaporean property company, where he established the business that acquired and refurbished the US Bank Tower in Los Angeles in 2013. The majority of his career, over 15 years, was spent at Morgan Stanley in real estate investment banking in various roles including Head of EMEA Real Estate Banking in London, where he was responsible for business across Europe, the Middle East and Africa and Co-Head of Asia Pacific Real Estate Banking, where he was responsible for a team across Hong Kong, Singapore, Sydney, and Mumbai. He is also a member of the Board of the American Hotel and Lodging Association. Mr. Stockton is a frequent speaker and panelist at industry conferences and events, including NAREIT, the NYU International Hospitality Industry Investment Conference, and the Americas Lodging Investment Summit.
Mr. Stockton is a dual citizen of the United States and the United Kingdom. Mr. Stockton received a Master's of Business Administration degree in Finance and Real Estate from The Wharton School, University of Pennsylvania, and a Bachelor of Science degree from Cornell University, School of Hotel Administration