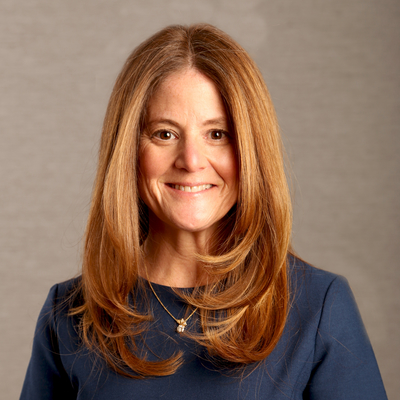 Ondrea Schiciano's professional career has included a wide range of hospitality, real estate, and development experiences.
Prior to and during her undergraduate studies at Cornell's School of Hotel Administration, Ondrea held posts at Hyatt (Greenwich, CT) and Four Seasons (Toronto, Canada).
Upon graduating (with distinction) in 1992, Ondrea started her professional career with Four Seasons at The Ritz- Carlton (Chicago, IL). She then worked for BDO, where she progressed to the position of Director-Hospitality Consulting Services, and was responsible for proposals, market demand/development studies, appraisals, and project management, relating to hotels, resorts, race tracks, and casinos.
As Senior Consultant for Real Estate and Business Consulting in the Chicago office of Arthur Andersen (now Accenture), Ondrea continued to be involved in work for full-service hotels, and the gaming industry, and also focused on retail, commercial office, and tourism markets. Notable projects included: evaluating, selecting, and implementing an accounting software package for one of the nation's largest real estate companies; and production of an economic impact analysis, which was used to develop U.S. congressional legislation.
As Director of Development for North America/Canada/Caribbean for Hyatt Development (Chicago, IL), Ondrea worked on 45 downtown, convention, and resort projects, with values ranging from $25 million to $180 million dollars.  Deal analysis responsibilities included market research, project investment cost requirements, and operating statement review/pro-forma preparation.
Ondrea moved to Michigan in 1998 and married in 1999.  As Vice President for Acquest Realty Advisors (Bloomfield Hills, MI), Ondrea's diverse responsibilities included: management, performance monitoring, and control of a lodging portfolio with aggregate annual revenue of $130 million; budgeting for 30 full-service hotels/conference centers; implementation of an on-time/on-budget $1 million renovation of 200 hotel guestrooms; oversite of an environmental remediation project for a 131-room hotel and conference center; and contributions toward a Brownfield Redevelopment Application submission.
As Director of Asset Management for Dover Group Associates (West Bloomfield, MI), Ondrea was accountable for operations and financial performance of 5,000 multifamily rental units at 11 properties, located in Michigan, Missouri, Ohio, and Texas.  This position required regular visits to all locations for property inspections, and meetings with local management and operating teams.
Following a move in 2004 back to Westchester, New York, and with two young children, Ondrea pivoted to luxury residential real estate.  She became a Licensed Real Estate Salesperson, formed Levitt Real Estate Services.  She has transacted real estate deals as a salesperson for both Sotheby's International Realty and Houlihan Lawrence.  She is a member of the National Association of Realtors and other real estate professional associations.
In 2006, with the passing of her father, Ondrea became an owner of Levitt-Fuirst Insurance, a 75-person independent insurance agency in Tarrytown, NY, primarily focused on placing insurance throughout the country for commercial and habitational real estate, construction/development, and high-net-worth individuals.
Ondrea is a member of the Pillsbury Institute for Hospitality Entrepreneurship Advisory Board.  She has also been active in many community organizations.  She was a board member of Convent of the Sacred Heart High School (Greenwich, CT), and trustee of Temple Shir Shalom (West Bloomfield, Michigan). She currently serves on various committees at Temple Shaaray Tefilia (Bedford, NY) and The Masters School (Dobbs Ferry, NY, where her children attend).  Ondrea is also an Executive Committee member of Maccabi USA (which seeks to build Jewish pride through sports, support of worldwide Jewish community, and support of Israel).
An avid tennis player, Ondrea was: a member of the USA Masters Tennis Team at the  2009 Maccabiah Games in Israel; a bronze medalist at the 2015 European Maccabi Games in Berlin; and a gold and silver medalist at the 2019 European Maccabi Games in Budapest.
She resides in Goldens Bridge, NY with her husband, and two teenage children.