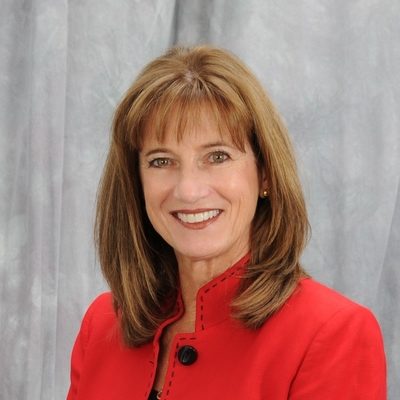 Michele Sarkisian
Cornell Nolan School affiliations:
Michele Sarkisian is an expert in aligning stakeholder (employees, channels and customers) objectives with corporate priorities. As a senior executive with $100M P+L responsibility at Maritz, a privately held Sales and Marketing Services company, Michele worked with leaders in diverse industries. Growth results ranged from double digit market share improvement for a CPG client to expanding consumer loyalty membership from domestic US to 100M+ members in over 200 countries with a hospitality client.  Michele consulted C-suite leaders in Financial Services, Retail, Hospitality, Consumer Products, Telecommunications, Transportation, Business Services and Utilities. Her laser focus on growing and improving client business in profitable, measurable, sustainable ways also achieved impressive margins for Maritz.
Michele led P3Advisors from 2013-2018, building on her reputation for delivering results. She consulted corporations, agencies and start-ups on go-to-market, growth and differentiation strategies and tactics. Results included opening profitable channels of distribution for a marketing services client, increasing market share in a declining market for a CPG client, integrating merged company cultures and successfully focusing a start-up on ideal targets for quick scale and improved valuation.  Michele's ties to academia and top research and VC firms keep her current on innovation and emerging trends in the marketplace.  Business leaders value Michele's ability to fully assess situations and offer options worth considering; often including transformational recommendations.
Today, Michele invests in innovative companies through Avenger Capital, Thayer Ventures and individually. Michele serves on 3 private company boards; Brandmovers, Healthy Dining and Revelry Group, as well as and start-up advisory boards such for Cooleaf, Hotel Communications Network and Purple Cloud Technologies.  Michele served for 4 years on Cornell's Center for Hospitality Research board and has been a Fellow at Cornell's CHR for the past 4 years. She serves on the board of HINRI (High Impact Network of Responsible Innovators).  Michele has been active in Anti-Trafficking for over a decade, serving on the Advisory Boards of ECPAT (End Child Prostitution and Trafficking) and BEST (Businesses Ending Slavery and Trafficking), both organizations focused on advising businesses on what they can do to reduce Human Trafficking risk in their areas of influence. Michele is a member the National Association of Corporate Directors (NACD). She is a frequent guest lecturer at Emory University and speaker/panelist with JD Power, Cornell's Innovation Network, The Loyalty Roundtable and the Incentive Research Foundation.  She has earned numerous achievement awards through work and philanthropy and enjoys connecting people and companies within her large network.