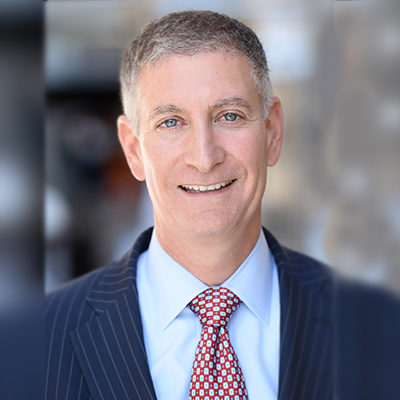 Marty Burger, P '17 & P '20
Cornell Nolan School affiliations:
Marty Burger is the former Chief Executive Officer of Silverstein Properties. He led the company's
day to day activities, and focused on its acquisition, development, financing and fund management
efforts in the United States and abroad.
Prior to joining Silverstein, Mr. Burger was President and Chief Executive Officer of Artisan Real
Estate Ventures, a company he founded in 2006.
Prior to Artisan, Mr. Burger spent 15 years at Related, including serving as President of Related
Las Vegas and Executive Vice President of The Related Companies, L.P.
From 1994 to 1997, Mr. Burger was a Vice President at The Blackstone Group working on
acquisitions for its first three real estate opportunity funds. From 1993 to 1994, he worked for
Goldman Sachs' Whitehall Real Estate funds, also on the acquisition side. Prior to that, Mr. Burger
spent five years at The Related Companies where he was a Vice President of Development and
Acquisitions.
Mr. Burger received a Bachelor of Science degree in Economics from the Wharton School of the
University of Pennsylvania. He is a Trustee and a Governor of the Urban Land Institute, a board
member of the ULI Foundation, and formerly a member of the organization's Global Board, the
America's Executive Committee, Chairman of the New York District Council, and Chairman of
his Urban Development Mixed-Use Council.
Mr. Burger is on the Executive Committee of the Zell/Lurie Real Estate Center at the Wharton
School of the University of Pennsylvania, an Advisory Board Member of the Center for Real Estate
and Finance at Cornell University, the Advisory Board of the New York University Schack
Institute of Real Estate, and the Policy Advisory Board of the Fisher Center for Real Estate at the
Haas School of Business at UC Berkeley. He is an active member of the Real Estate Roundtable
in Washington, DC, and is on the Directors' Advisory Council and the New York City Mortgage
Committee of M&T Bank.
Mr. Burger was a member of NYC Mayor Eric Adams' Transition Team, is a Trustee of the
Citizens Budget Commission, a Board Member of the Partnership for New York City, a Real Estate
Board of New York (REBNY) Governor, and is on the Real Estate Life Science Advisory Board
for New York.
Mr. Burger is a Board Member of SparkYouth, a charitable organization providing funds to
multiple programs benefitting underprivileged inner-city children in the New York City metro
area. He is a Trustee of National Jewish Health, is on the Lincoln Center Real Estate and
Construction Council, and is Co-Chair of the Real Estate Division of the Friends of the Israeli
Defense Forces where he has chaired multiple missions to Israel. He is a former member of the
Board of Trustees of the Battery Conservancy, and a former board member of the Lincoln Square
Business Improvement District. In addition, Mr. Burger has been active in different divisions of
the UJA Federation.