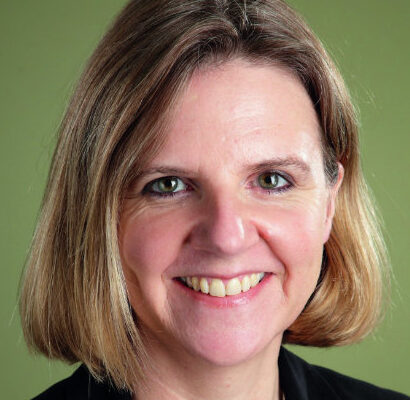 Liesl Smith
Senior Vice President, Marketing, Communications, and Sales Enablement
FreedomPay
Cornell Nolan School affiliations:
FreedomPay's Senior Vice President for Marketing, Communications and Sales Enablement, Liesl Smith based in Philadelphia is responsible for driving revenue growth, launching new products and services while leading the strategy to increase global brand awareness.
In the past two years Smith has increased traffic to the FreedomPay website by 40%, delivered 1500% more PR value and launched a sales enablement process to enhance lead-gen activity by 500%. Smith drives the global sales collateral and enablement program and re-seller partnership strategies to improve retention and acquire new customers.
Smith arrived from tech giant, Verifone where, as the Vice President of Europe for Marketing and Communication based in London. She applied both indirect and direct B2B strategies across several growth markets including the Nordics, France, Germany, Russia, and the U.K.
Prior to her role at Verifone, Smith led Global Payments Communications at Western Union across five major countries including U.S, U.K., and Australia. Smith increased press coverage by 100%, strengthened the WU brand and launched a global B2B cloud-based accounting platform at Money 2020 Copenhagen in 2016.
Smith also worked for the Federation of Small Businesses in the UK representing the interests of 200,000 small and medium sized businesses. She worked with governments, policy makers and industry leaders in Europe and the US to ensure the voice of small business was heard. She dealt with issues such as late payments, access to finance, exporting, business rates and Brexit.
Smith's career also spans a long stint with the BBC in several capacities including Journalist, Producer and award-winning Multi-Media Newsroom Editor.
In 2018, Smith was selected by PR Week as one of the most influential industry professionals in the UK while also graduating from Ashridge Executive Education – Hult International Business School, acquiring a Masters-in-Management focusing on Marketing, People and Strategy.