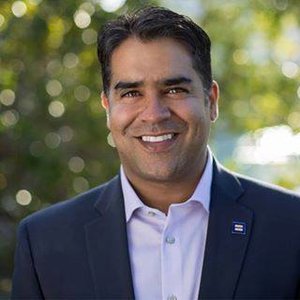 Kubs Lalchandani is co-founder and partner of Lalchandani Simon PL, a specialized law firm designed to represent clients in the healthcare, technology, and hospitality sectors.  In addition to his legal practice, Lalchandani has helped to launch several businesses including United Drug Supply, Inc., 1Apeiron LLC, and various other high growth companies.
In 2018, Lalchandani was a candidate for the Florida State House of Representatives focusing on a platform of improving the state healthcare system. In April 2017, Lalchandani was selected to attend the APAICS National Leadership Academy in Washington, DC. In the May 2014 edition of Brickell Magazine, Lalchandani was named one of Miami's Top 20 Professionals Under 40. From 2013 to 2017, Super Lawyers Magazine has recognized Lalchandani as a "Rising Star" in the state of Florida. Lalchandani was also nominated by his peers to receive the Cystic Fibrosis Foundation's 40 Under 40 Outstanding Lawyers of Miami-Dade County award.
In his spare time, Lalchandani serves on the advisory board of Next Leaders Miami, an organization designed to recruit, train and promote the progressive political entrepreneurs of tomorrow. Lalchandani has also served as an "entrepreneur-in-residence" and guest lecturer at Cornell University. As a successful entrepreneur, counsel for modern companies and international litigator, Lalchandani brings to the practice a wealth of knowledge that enables him to deliver successful outcomes for his clients.