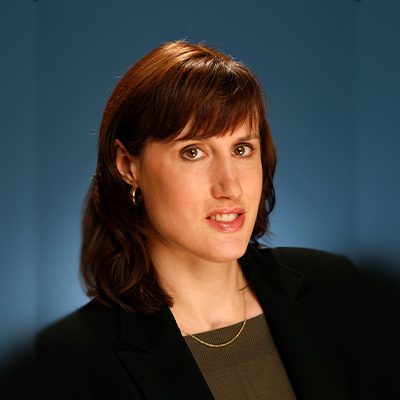 Kate Henriksen '96
Executive Vice President, Co-Chief Investment Officer
RLJ Lodging Trust
Cornell Nolan School affiliations:
Kate B. Henriksen, a veteran RLJ Lodging Trust, is the Executive Vice President and Co-Chief Investment Officer. She is responsible for managing the underwriting process on RLJ's potential hotel investments and for asset management of the portfolio on a strategic level. Prior to RLJ going public she also oversaw portfolio management, and her responsibilities included tracking the performance of the company's investment portfolios, assisting with capital raising efforts, and managing relationships with investors in RLJ's investment funds. Henriksen also served as vice president of investment analysis, where she was primarily responsible for underwriting and due diligence on potential hotel investments.
Since joining RLJ, Henriksen has overseen the underwriting on completed acquisitions totaling over $5.2 billion and has managed the marketing of nearly $2.0 billion in dispositions. Prior to joining RLJ in 2002, Henriksen served as a director of development planning and feasibility at Marriott International. Henriksen's experience also includes consulting on and appraising over $4 billion in existing and proposed lodging facilities for HVS International. Henriksen graduated from the Cornell University School of Hotel Administration with a B.S. degree with a concentration in real estate and property asset management.