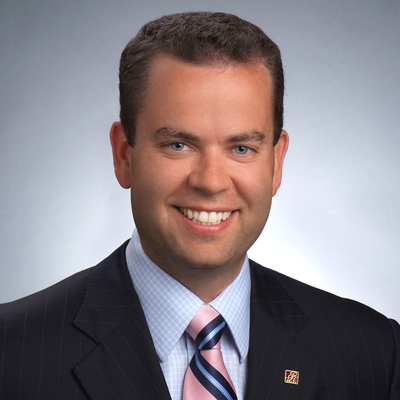 Justin D. Smith '00
Cornell Nolan School affiliations:
Justin brings over 20 years of hotel operations and finance experience with particular expertise in the areas of operations, management training, hospitality accounting and hotel development and acquisition.  In 2000, Mr. Smith accepted a position with Four Seasons Hotels and Resorts where he completed the award-winning Four Seasons training program at The Pierre. After completing his training, Mr. Smith became the Chief Accountant at The Pierre.  This role allowed him to create initiatives aimed at sharply reducing hotel operating expenses while managing the hotel's annual budget.
In 2002, Mr. Smith moved to Lake Placid, NY where he assumed responsibility for the opening of a new 140-seat restaurant on the shores of Mirror Lake.  Immediately following his time in Lake Placid, Mr. Smith moved to Albany to become a partner with Hospitality Management Group, LLC, a full-service management company specializing in hotel repositioning and renovations, operations, financial and property management.
In 2007, Mr. Smith became Co-Founder of Prestige Hospitality Group, LLC a full-service third-party hospitality management company. PHG's portfolio currently manages hotel properties throughout the Northeast and along the East Coast with over 4000 guest rooms and over $75 million dollars in annual revenue.  Hotels in PHG's portfolio include Hilton Hotels, Marriott Hotels, Hyatt Hotels, Intercontinental Hotels Group, Choice Hotels, Best Western, Wyndham and other independent hotels in destination markets.
Mr. Smith has served as a Director on the Albany County Convention and Visitors Bureau and President of Albany's 50 Group.  Formerly, he has held the post of Chairman and Director for the Regional Office of Sustainable Tourism, Essex County's Destination Marketing Organization.  He is a graduate of Cornell University's School of Hotel Administration and currently resides in Menands, New York and Lake George, New York.