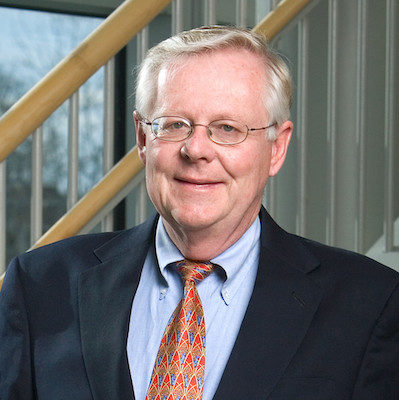 Joseph Lavin '75 is founder and president of HarborStone Hospitality, an entrepreneurial venture to develop and own hotels and provide consulting in the hospitality industry, which he established in 2005.
Lavin's career focus has been on hotel development, ownership, franchising, and brand creation through the initiation and management of change. Consulting services offered are in connection with his experience in these arenas. Through Green Visions, Lavin purchased and is owner-operator of the historic Norwich Inn, located in Norwich, Vermont. The inn, about one mile from Dartmouth College, has undergone significant transformation since its purchase in 2006. It now features 39 guest rooms and a restaurant, pub, meeting space, and on-site micro brewery.
From 2002 through 2004, Lavin was executive vice president and managing director of Marriott International's Marriott ExecuStay, the company's corporate housing division. During his tenure at ExecuStay, Lavin successfully introduced the corporate housing industry's first franchise program. He was an active board member of the Corporate Housing Providers' Association (CHPA).
From 1997 through 2001, Lavin served as senior vice president, franchising, for Marriott's five limited-service brands. Under his leadership, Marriott's franchising business achieved substantial growth and currently constitutes some 75 percent of Marriott's limited-service portfolio. In addition, Lavin spearheaded the creation of one of the company's newest lodging brands, SpringHill Suites, which has grown to nearly 300 hotels in twelve years. He was instrumental in the development and roll-out of the Fairfield Inn "New Blue" revitalization strategy, including introduction of the Fairfield Inn and Suites prototype, which today constitutes virtually all of the brand's development pipeline.
Lavin formerly served in a number of roles at Choice Hotels International from 1984 to 1997. These included the responsibilities of senior vice president of new products, where he oversaw the creation and direction of Choice's new and emerging brands. Lavin also served as senior vice president of development, where he managing a franchise sales force of 40 people, helping build Choice into one of the world's largest and fastest-growing hotel systems.
Before joining Choice in 1984, Lavin was director of hotel development planning for Marriott Corporation. As part of his 37 years of experience in the hospitality industry, Lavin also served as an associate with Laventhol and Horwath Hospitality consulting, and has held sales and operations positions with Westin Hotels in New York and San Francisco.
In 2014, Lavin invested in and became a board member of Luxury Camping, a startup based in Ithaca, NY.
Lavin holds a bachelor's degree in hotel administration from the Cornell University School of Hotel Administration (SHA), where he serves on the board of trustees of the Cornell Hotel Society Foundation and the advisory board of the Leland C. and Mary M. Pillsbury Institute for Hospitality Entrepreneurship. Lavin also serves on the executive board of the New England Inns and Resorts Association and is past president of the Cornell Hotel Society. He has been a member of the SHA faculty as a visiting lecturer, teaching Franchising in the Hospitality Industry.