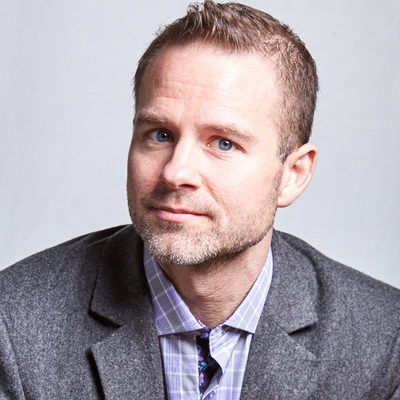 Jerre Riggs '02
Chief Real Estate Officer
1776
Co-founder and Chief Executive Officer
First Base
SHA affiliations:
Jerre Riggs '02 is a recovering litigator with a passion for commercial real estate and the evolving workplace, particularly as it relates to entrepreneurs, startups, and the innovation economy. At work, Riggs holds dual roles: (1) chief real estate officer for 1776, a company that transforms markets by curating communities of entrepreneurs and enterprises in flexible work environments; and (2) co-founder and CEO of FirstBase, a brokerage dedicated to providing real estate solutions for startups, entrepreneurs, and mobile corporate employees. Riggs is on the ownership teams of both entities.
As the chief real estate officer of 1776, Riggs leads the expansion strategy and works with his team to identify and qualify potential new locations and to structure creative deal solutions. He serves as the point person for each step, coordinating with design teams to develop the right layout, working with design and construction management teams to monitor progress, and performing the financial modeling necessary to move forward with a deal.
During Riggs's time at 1776, the organization has grown from 6,000 square feet in Philadelphia to become the nation's largest network of incubators, with nearly a quarter-million square feet of space in 10 different campuses. Today, there are more than one thousand growing companies and independent entrepreneurs operating from 1776 facilities. 1776 understands the impact entrepreneurs can make when they have resources, mentors, and inspiring spaces in which to work, and Riggs is driven to broaden the 1776 footprint to create new opportunities for their members and their communities.
Prior to joining 1776 and FirstBase, Riggs was a commercial real estate broker with Colliers International and a litigator with Blank Rome. He received his law degree from the Villanova University School of Law and his undergraduate degree from Cornell University's School of Hotel Administration, where he studied abroad in both Switzerland and Tasmania. Riggs also taught English in Prague and worked for AmeriCorps before entering law school.
Outside of work, Riggsis an Ironman triathlete, avid skier, sporadic rock climber, and mediocre surfer.