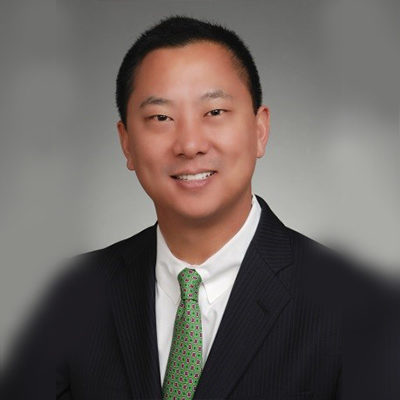 David Mei '94
Vice President, Owner and Franchise Services, The Americas; IHG
SHA affiliations:
David Mei serves as Vice President, Owner and Franchise Services, for the Americas region of InterContinental Hotels Group (IHG). He was appointed to the role in July 2015. Owner & Franchise Services leads the organization to attract, support and grow with those owners and franchisees who will help the company to continue to grow its brands' distribution and preference.  David is responsible for IHG's market feasibility and impact process, leading the development marketing efforts and managing relationships with hotel owners and franchisees.
David also played an integral role in the post-merger integration of Kimpton® Hotels & Restaurants during the earlier part of 2015.
David previously served as Vice President, Capital Investment and Transactions, where he was responsible for asset acquisitions and dispositions, including the development launch of EVEN® Hotels.  He joined IHG as Director, Project Finance and Investment Analysis, establishing and managing the company's first analytical team at its location in India
Before joining IHG, David served as Senior Director and Client Value Manger, Commercial Mortgage-Backed Securities (CMBS) Ratings for Standard & Poor's (S&P). At S&P, David was responsible for issuer and investor outreach and relationship management and developed the company's hotel ratings and underwriting criteria. Before joining S&P, David held various positions with Prudential, including hotel lender, hotel asset manager and valuations analyst.
David holds an MBA from the Fuqua School of Business at Duke University and a Bachelor of Science in Hotel Administration from Cornell University. He currently serves on the Boards for the Atlanta Hospitality Alliance and is a Member of the Metro Atlanta Chamber of Commerce, Economic Development Council. He has been a frequent speaker on hotel investments and commercial mortgage-backed securities, having participated on numerous industry panels.
David has been married for 17 years to his wife Inga and they have two children, Alexander (12) and Sophia (11).  His hobbies include spending time with family and friends, surfing, swimming, biking, and watching Duke Basketball.