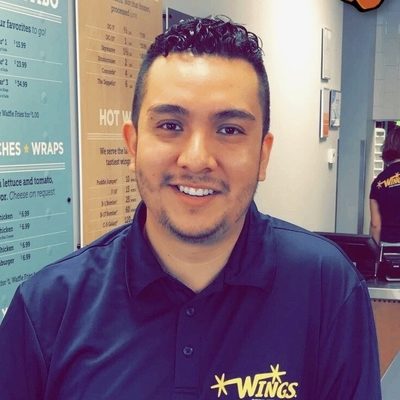 Daniel Leyva '14
SHA affiliations:
Dan has served as the Chief Wing Officer for Wings Over since October 2017 and was a franchisee since 2016. Prior to leading Wings Over, he served as the VP of CX for SALIDO.
Dan has helped launch multiple successful companies with a service mentality as the core for everything he does.
A graduate from the School of Hotel Administration at Cornell, Dan has led expansions for Tacombi, Ithaca Hummus, and MealPal. At Wings Over, Dan has lead the revitalization of the 20 year old brand and has instilled his values of great people, amazing food, and smileable experiences throughout their over 40 restaurants.
Dan's passions include travel, music, and tacos! Lots of tacos!