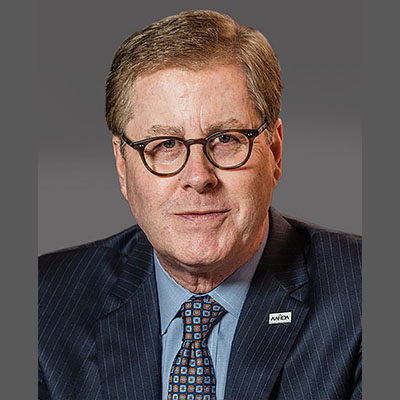 Cecil Staton
President and Chief Executive Officer
AAHOA
SHA affiliations:
Cecil Staton serves as president and CEO of AAHOA, the world's largest hotel owners association.
Prior to joining AAHOA in 2019, Cecil's career included the entrepreneurial launch of several successful businesses, a decade as a Senator in the Georgia State Senate, and executive leadership and teaching positions in higher education.
Cecil's private sector endeavors include founding two publishing companies that brought two New York Times Best Sellers to print. Cecil also founded Georgia Eagle Media, Inc. which owned several radio stations and a newspaper. Georgia voters elected Cecil to five terms in the Georgia Senate where he rose to leadership including two terms as Majority Whip, the third-highest ranking leadership position in the Senate. Most recently, Cecil served as the 11th Chancellor of East Carolina University, where he also served as a tenured professor.
Cecil serves on the boards of the U.S. Travel Association and the California Hotel and Lodging Association as well as the Center for Hospitality Research Advisory Council and the ALEC Private Sector Advisory Council.
Cecil holds a D.Phil from Oxford University and an undergraduate degree from Furman University.