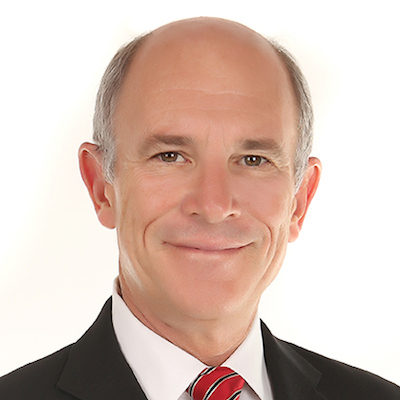 Bill Minnock '79
Cornell Nolan School affiliations:
Bill Minnock '79 is managing director, Asia Pacific, for Marriott Vacations Worldwide (MVW). The company has three resorts in Thailand, one resort in Surfers Paradise, Australia, and one resort in Bali, Indonesia. It has marketing and sales operations in these countries plus Japan, China, and Hong Kong. Minnock joined MVW Asia Pacific in September 2014 and has been focused on expanding the company's footprint in the region.
Prior to his current role, Minnock worked for Marriott International for 31 years in numerous leadership positions. He has extensive experience in real estate development and led MVW's resort development group from 1994 to 2001. He has extensive experience in asset management, architecture, and construction, and finance. He has also worked in a variety of hotel operations positions, including being the SVP of global operations services from 2010 to 2014, and was the GM of the Bethesda Marriott hotel.
Minnock is actively involved in establishing the regional timeshare organization for the Asia Pacific region and is president of the recently launched Asia Pacific Resort Development Organisation.
From January to July 2014, he served as executive-in-residence for the School of Hotel Administration at Cornell University and lectured at Cornell and George Washington universities. He currently is the president of the Cornell Hotel Society executive board.
Minnock attended Cornell University, receiving a bachelor's degree in hotel administration and an MBA.
Minnock and his wife Debra have five children and currently reside in Singapore.