PIHE: Hospitality Hackathon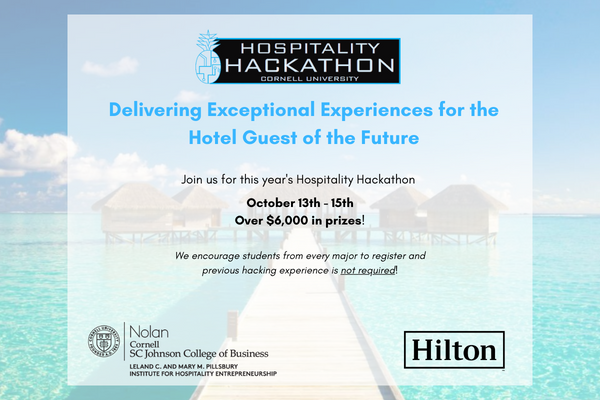 PIHE is working with Hilton once again to bring you the annual Hospitality Hackathon! This year's theme is focused on DELIVERING EXCEPTIONAL EXPERIENCES FOR THE HOTEL GUEST OF THE FUTURE.
Hospitality: Students with an interest or background in hospitality/business and guest services.
Data Analytics & Visualization: Students with a passion for dissecting data and thinking analytically to help solve problems. Also including the ability to display data and trends in a succinct way to communicate big ideas.
Customer Experience: Students with a passion for creating differentiated experiences for guests and customers of all types.
Market Research: Students interested in consumer demographic research and analysis.
Innovation & Creativity: Students who are generally passionate about innovation and have a creative mindset.
Presentation/Storytelling: Students who are skilled presenters and storytellers and not afraid of public speaking.
Questions about PIHE programming and events? Email Program Manager Michelle Ciaschi at MLC296@cornell.edu.
Related Events