CIHLER: Restructuring Your Workforce: Proactive Planning to Safeguard Your Business
June 15, 2020 @ 10:00 am

-

11:00 am

EDT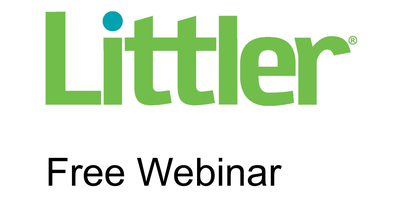 It has never been more important for employers to make the best possible workforce restructuring decisions when considering reductions in force, furloughs, or layoffs. Under unprecedented circumstances, employers must act quickly – while also planning carefully – for both short-term and long-term success and growth in a rapidly changing landscape. While making these critical decisions, employers must assure that they use a fair and nondiscriminatory selection process.
Employers considering restructuring decisions many times leave critical factors unaddressed in the planning phase of that process. Instead of proactively planning for a workforce restructuring – and having the evidence to back it up – companies take a reactive, myopic view of their liabilities. Employers may also miss the opportunity to plan ahead for bringing select employees back into their workforces.
In this webinar, presenters will discuss how taking a proactive, strategic, and defensible approach to workforce restructurings help drive stronger business decisions and minimize risk. Not only will they walk through the critical steps to consider in this process, but also preview a new and innovative technology that automates adverse impact analyses and produces insightful reports.
Speakers will feature shareholders  Scott A. Forman, Miami, FL; Jennifer A. Youpa, Dallas, TX; Allan G. King, Shareholder, Austin, TX

Related Events