CIHLER: 18th Annual Labor & Employment Law Roundtable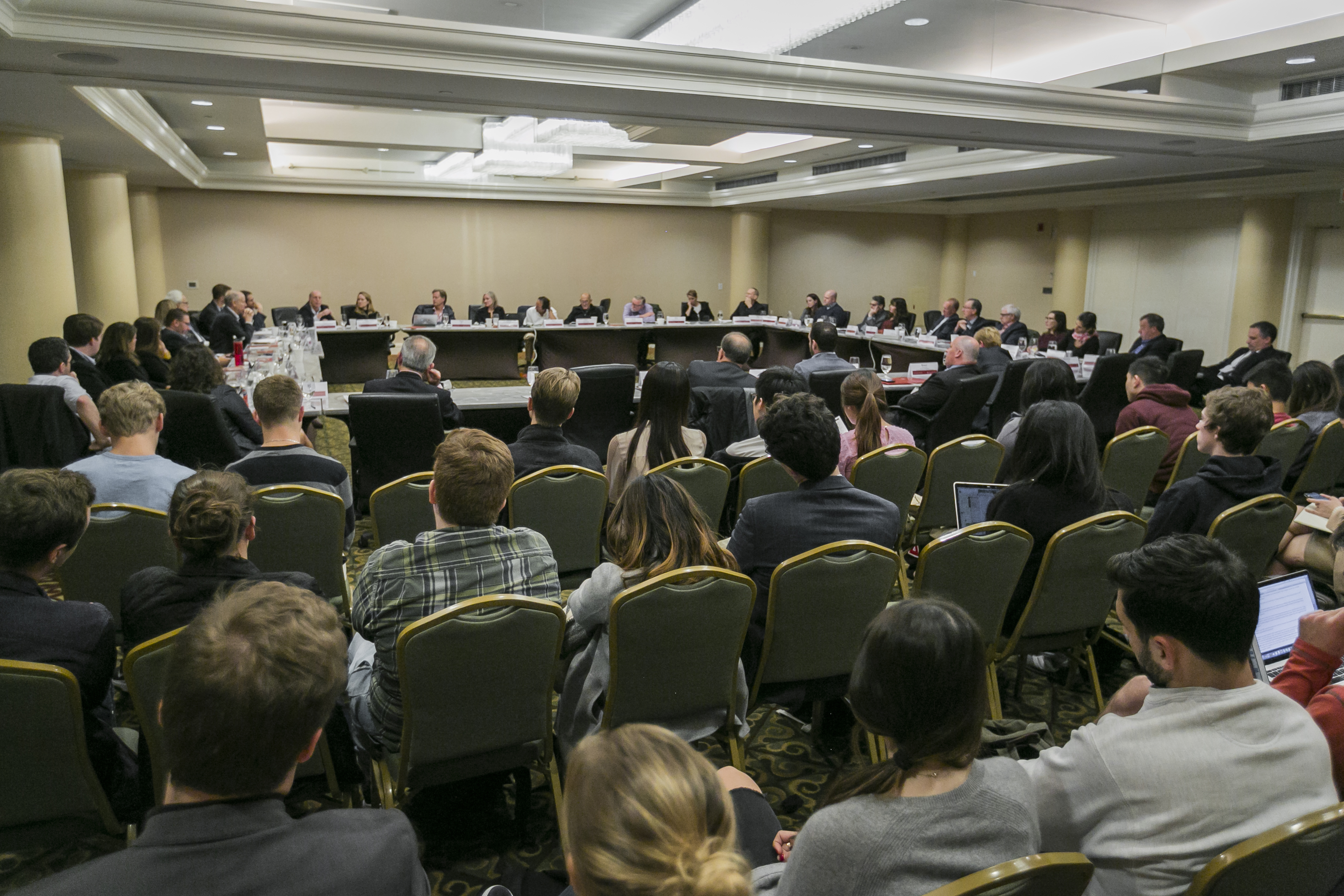 This year will be the 18th annual offering of the Labor & Employment Law Roundtable, presented by Cornell Center for Innovative Hospitality Labor and Employment Relations (CIHLER) with support from the Cornell Law School. This roundtable presents a forum for industry and academe to address current issues regarding the industry's labor and employment law. Hosted by roundtable chair and director, David Sherwyn. During the morning we will also be hosting a concurrent Employee Representatives Roundtable.  The afternoon sessions will combine both.
Register to observe here for Labor Employment Law Sessions or here for Employee Advocate Sessions.

Agenda

Sunday, September 22, 2019
6:00 – 9:00 p.m. Welcome Reception – Silver Birch Suite, 5th Floor Statler Hall Beck Tower
Monday, September 23, 2019
8:30 – 9:00 a.m. Registration & Breakfast – Statler Ballroom
9:00 – 10:00 a.m. Topic 1: Me Too: it's been three years and the issue is growing not stabilizing
10:00 – 10:15 a.m. Break
10:15 – 11:15 a.m. Topic 2: The challenges of technology – efficiency v. legal liability
11:15 – 11:30 a.m. Break
11:30 a.m. – 12:30 p.m. Topic 3: The 21st Century employer and employee – how are employers reacting the changing status of work?
12:30 – 1:30 p.m. Lunch in Taylor A&B at Taverna Banfi's
1:30 – 2:30 p.m. Topic 4: Gig Economy How do Unions, Employers, and Plaintiffs lawyers view the disruption of traditional employment status
2:30 – 2:45 p.m. Break
2:45 – 3:45 p.m. Topic 5: Dealing with proliferation of state and local laws, hassles for employers, challenges for unions, and opportunities for plaintiffs' lawyers?
5:30 – 7:30 p.m. Dinner at Rulloff's
***Collegetown***
Speaker
David Sherwyn, ILR '86, JD '89
Open to:
Faculty
Staff
All Students
College of Business Students
Related Events
October 11

|

Recurring Event

(See all)

One event on October 12, 2023 at 12:00 am

One event on November 7, 2023 at 12:00 am

One event on November 8, 2023 at 12:00 am

October 12

|

Recurring Event

(See all)

One event on October 12, 2023 at 12:00 am

One event on November 7, 2023 at 12:00 am

One event on November 8, 2023 at 12:00 am