Richard Baker '88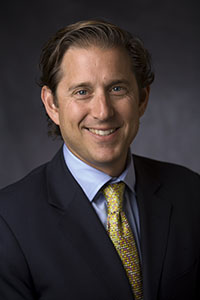 Richard Baker '88
Governor and Executive Chairman
Richard A. Baker, 50, is a leading North American retail and real estate industry investor and operator, with a proven track record of acquiring, growing, and maximizing the value of high-potential department stores and their real estate assets. He is currently the governor and executive chairman of Hudson's Bay Company (HBC), which was established in 1670 and is the oldest company in North America. Today, based on the acquisitions Baker has led, HBC's portfolio has grown to include more than 460 stores in North America and Europe, including Saks Fifth Avenue, Hudson's Bay, Lord & Taylor, Gilt, Saks OFF 5TH, GALERIA Kaufhof, Galeria INNO, Find @ Lord & Taylor, Home Outfitters, and Sportarena.
Among the company's many accomplishments is the turnaround of Hudson's Bay.  Fueled by Baker's steadfast belief in the department-store format, Hudson's Bay's evolution—centered on offering an enhanced assortment of brands, a memorable shopping experience, and substantially improved service—has today made it one of the top-performing department stores in North America.  HBC is also focused on ensuring each of its brand banners offers a seamless all-channel shopping experience for consumers. In addition to these operational initiatives, in early 2015, HBC established two real estate joint ventures, with Simon Property Group Inc. ("Simon") (NYSE: SPG) in the United States and RioCan Real Estate Investment Trust ("RioCan") (TSX:REI.UN) in Canada, respectively. These joint ventures enable the company to build on the strength of existing real estate assets and identify new real estate growth opportunities.
Before assuming leadership of HBC, Baker served in various roles, including ultimately president and chief operating officer of National Realty & Development Corporation (NRDC), a real estate development company he led with his father. NRDC is one of the largest shopping-centers owners in the United States and also has a large portfolio of corporate business centers.
Baker is a non-executive chairman of Retail Opportunity Investments Corp. (ROIC) and serves on the Board of Directors. He is actively involved with his alma mater, Cornell University, where he currently sits on the Board of Trustees.