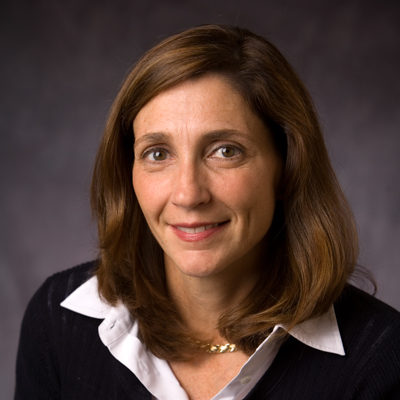 Virginia Mariani-Kitt '82
SHA affiliations:
Virginia Mariani-Kitt '82 is a family proprietor of Castello Banfi, Tuscany's most honored vineyard estate, and director of hospitality for Banfi Vintners, America's leading wine importer.
The firstborn child of Banfi president emeritus Harry F. Mariani, Mariani-Kitt, along with her brother James Mariani and cousin Cristina Mariani-May, represents the third generation of family leadership in the company founded by their grandfather, John F. Mariani, Sr., in 1919.
Upon graduation from the School of Hotel Administration in 1982, Mariani-Kitt joined Banfi's in-house public relations department to help promote the company's wines to trade and media before transitioning into the national sales division, where she developed Banfi's presence in hotels and restaurants across the United States. She subsequently served as marketing manager for the premier wines of Castello Banfi and in 1993 assumed her current role as hospitality director for the company's headquarters in Old Brookville, NY.
At "Banfi Old Brookville," a 60-room Elizabethan manor set in Long Island's famed "Gold Coast," Mariani-Kitt shares her passion for food and wine by hosting wine-themed dinners and planning the family's business functions, including preparation of menus and wine pairings for in-house meals with trade press and dignitaries. She currently resides in Cold Spring Harbor, NY, with her three children and husband (and fellow Cornell graduate) Errol Kitt '81.