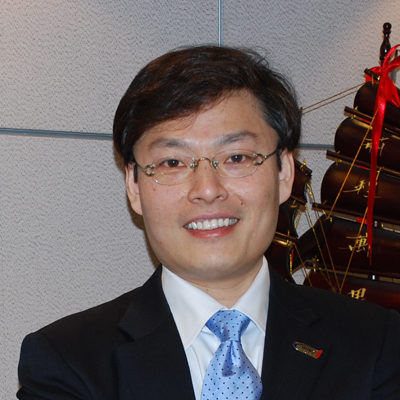 Teddy Zhang '97
President and CEO
HUS 1 Interactive Corporation
Cornell Nolan School affiliations:
Teddy Zhang '97 is chairman and CEO for HUBS1—the next-generation hotel GDS for the Greater China market. Prior to founding HUBS1 in 2005, Zhang was the director and then special assistant to the chairman and CEO and managing director for Thayer Lodging Group, one of the premier private equity firms specializing in lodging investment in the US.
In 2008, Zhang was awarded Most Influential CEO for China Hotel Online Distribution, for his extraordinary contributions to China's Hotel Industry. In 2009, HUBS1 won the Top 100 private company awards in both the Asia and Global categories of the Red Herring, which is a renowned and influential global media company in the venture capital industry that identifies and recognizes promising new companies and entrepreneurs. In commemorating the 60th anniversary of the People's Republic of China in 2009, Zhang was recognized as an Outstanding Individual in China Daily's "60 Years, 60 People, 60 Stories" Special Edition that showcases 60 people in different industries that made a distinguished contribution to the development of China. In 2010, Zhang was awarded 2010 Top 10 Outstanding CEOs in China by China Times.
Zhang graduated from the Cornell University School of Hotel Administration [Cornell Peter and Stephanie Nolan School of Hotel Administration] and holds an MBA from the Wharton School. He is a frequent guest lecturer for Swiss Le Roche Hotel School, Shanghai Normal University, China Eastern Normal University, and Shanghai Jiaotong University. Zhang is the special counsel, China to the Cornell Nolan School dean.