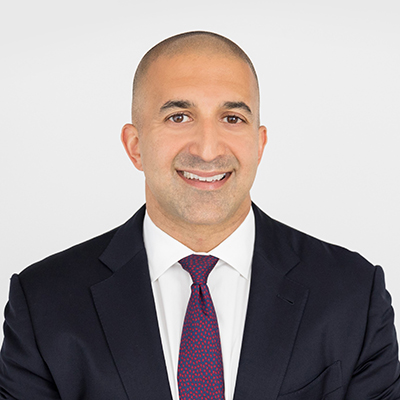 Sush Torgalkar '99
SHA affiliations:
Sush Torgalkar is a Founding Partner of Sage Hall Partners, a privately owned, real estate investment firm. Founded in 2020, Sage Hall Partners is sponsoring its first investment fund to focus on undervalued real estate in the New York City area. The fund will diversify across asset classes, including investments in multi-family, for-sale residential, office, hotel, retail, and industrial properties. The Sage Hall Partners team has deep real estate investment and operational experience focused on the New York City area.
Prior to founding Sage Hall Partners, Sush served as the President and Chief Executive Officer of Extell Development Company since January 2019. Extell has developed more than 25 million square feet across 35 luxury projects and is a full-service, globally-acclaimed developer of residential, office, retail and hospitality properties. Extell is fully integrated in all aspects of real estate, driven by an internal team of over 300 employees whose combined breadth of experience comprises all areas of real estate development including architecture, construction, marketing, sales, property management, finance and investor relations.
Prior to joining Extell, Sush served as a Managing Principal and the Chief Operating Officer of Westbrook Partners, a private real estate investment company with over $11 billion of equity in approximately $45 billion of real estate investments globally on behalf of public and corporate pension funds, endowments, foundations and financial institutions. Sush spent over 18 years at Westbrook, where he was a member of the firm's investment committee and coordinated Westbrook's global operations, including acquisition, asset management and investor relations activities.
Sush received a BS from the Hotel School at Cornell University in 1999 and launched his career in the real estate investment banking group at Merrill Lynch. He currently serves as a member of the Dean's Advisory Board at Cornell's School of Hotel Administration and is also on the Board of Trustees for St. Edward High School in Lakewood, Ohio.