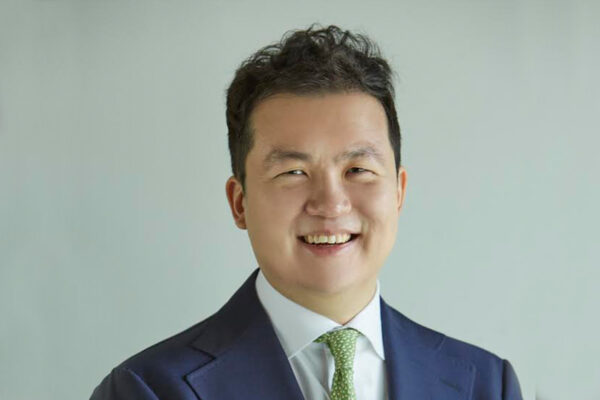 Soon Hyeok (Steve) Choi
PhD Candidate
Biography
Soon Hyeok (Steve) is a PhD candidate in the Nolan School of Hotel Administration at Cornell University's SC Johnson College of Business. His primary research interests are real estate finance, empirical asset pricing, credit risk, and decentralized finance.
Prior to joining Cornell, Soon Hyeok worked as a market risk analyst for the North America Rates team at JP Morgan in NY. He also served in the Republic of Korea Air Force as a logistics and interpreting officer engaging in various US-ROK combined exercises.
Soon Hyeok is a native English and Korean speaker, and has working proficiency in Japanese and elementary proficiency in French.
He holds a MA in Economics and MPS in Applied Statistics from Cornell University. He graduated with an AB in Economics (magna cum laude) from Bowdoin College.
Area of Focus
Research Interests
Macro-finance & Debt
Asset Pricing & Bubbles
Credit Risk & Contract Valuation
Decentralized & Blockchain Finance
Teaching Interests
Real Estate: Principles of Real Estate, Real Estate Development
Real Estate Finance: Securitization Modeling in Real Estate, Valuation of Lease
Real Estate Statistics: Big Data in Real Estate, Risk and Statistics in Real Estate
Finance: Asset Pricing, Fixed Income Derivatives, Decentralized Finance
Working Papers
Seminars & Conferences
34th Australasian Finance and Banking Conference, 2021
10th International Conference of the Financial Engineering and Banking Society, 2021
24th International Congress on Insurance: Mathematics and Economics, 2021
17th Annual Conference of the Asia-Pacific Association of Derivatives, 2021
NUS-HKUST 10th Asian Quantitative Finance Seminar, 2021
Western Finance Association, 2021
SIAM Conference on Financial Mathematics and Engineering, 2021
IBHF Household & Behavioral Finance Symposium, Cornell University, 2019, 2021
Korea Derivatives Association Conference, Doctoral Consortium, 2020
Korean Association of Financial Engineering Conference, 2020
MS/PhD Research Talks, Cornell University, 2020
CREF Real Estate Symposium, Cornell University, 2019
Awards & Academic Honors
NSF-funded Student Travel Award, SIAM FM, 2021
Best Paper Award, Korean Association of Financial Engineering, 2020
Graduate Assistantship Award, 2020-Present
Doctoral Fellowship, Cornell University, 2019-2020
Noyes Political Economy Prize, Bowdoin College, 2009
Sarah & James Bowdoin Scholar, Bowdoin College, 2007-2008
Teaching Experience
Real Estate Statistical Modeling, Teaching Assistant, Nolan School of Hotel Administration, SC Johnson College of Business, Cornell University, 2021
Fixed Income Securities and Interest Rate Options, Teaching Assistant, Samuel Curtis Johnson Graduate School of Management, SC Johnson College of Business, Cornell University, 2016-2021
Introductory Microeconomics & Macroeconomics, Teaching Assistant, Department of Economics, College of Arts & Sciences, Cornell University, 2017-2019
Professional Experience
Logistics & Interpreting Officer, Republic of Korea Air Force, Various AFB, 2012-2015
Market Risk Analyst, North America Rates, JP Morgan, New York, NY, 2012-2013
Education
MA, Economics, Department of Economics, Cornell University, Ithaca, NY
MPS, Applied Statistics, Department of Statistics and Data Science, Cornell University, Ithaca, NY
AB, Economics (magna cum laude), Department of Economics, Bowdoin College, Brunswick, ME