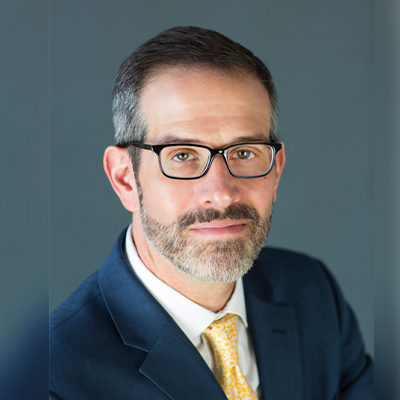 Richard Maroko
Recording Secretary and General Counsel of the Hotel Trades Council, AFL-CIO
Cornell Nolan School affiliations:
Rich is the Recording Secretary and General Counsel of the Hotel Trades Council, AFL-CIO, the union representing 40,000 workers in the hotel and gaming industries in New York and New Jersey.
During his 18 years with the Hotel Trades Council, Rich has distinguished himself as a fierce negotiator and advocate for workers. He has negotiated hundreds of collective bargaining agreements with major hotel and casino chains, including as lead counsel in bargaining the union's master NYC contract, valued at over 2.5 billion dollars per year. He oversees the union's explosive growth in NJ and upstate NY, where the Hotel Trades Council doubled the number of union hotels and won the first ever state wide master contract in the hotel industry. Rich was intimately involved in the union's expansion into the gaming industry, including the drafting of the 2013 legislation that created new casino licenses in New York State, the organizing of virtually all of the operators in the state, and the negotiation of collective bargaining contracts with each of them. Rich is also a key executive overseeing the union's political program, which has been successful in numerous statutory reforms on the state and municipal levels.
Before coming to the Hotel Trades Council in 2002, Rich practiced labor and employment law in New Jersey and New York. He fought cases in front of state and federal courts and before the National Labor Relations Board, the Equal Employment Opportunities Commission, and the Division of Human Rights.
Rich graduated Phi Betta Kappa from Rutgers College, earned a law degree from the University of Pennsylvania, and later received a Masters in Labor and Employment Law, with distinction, from Georgetown University. He was a long-time adjunct professor of Labor and Employment Law at CUNY.
Rich is the son of Polish and Brazilian immigrants and grew up in New Jersey. He currently resides in Montclair with his wife Chanon and is the proud father of three daughters, Maria, Zoe, and Isabel.