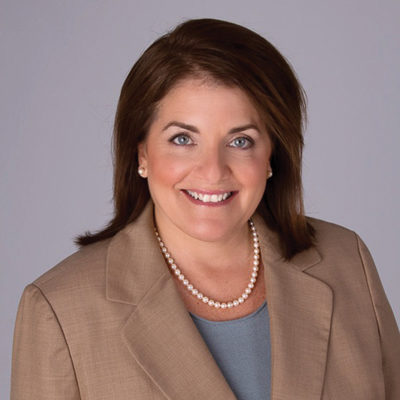 Monica Digilio is the Director at Sunstone Hotel Investors. Previously she was the Executive Vice President and Chief Human Resources Officer for Caesars Entertainment where she oversaw global HR strategy and operations for the entire Caesars portfolio, supported 68,000 employees worldwide and served on the senior management team.
An accomplished human resources executive with over 20 years of experience, Digilio joined Caesars in 2018, bringing knowledge of hospitality, luxury resort and gaming industries to her position. Prior to joining Caesars, Digilio spent six+ years as the Executive Vice President of Human Resources for Montage International, where she helped to expand the company's luxury portfolio of Montage Hotels & Resorts and helped launch the Pendry Brand. During her time at Montage, Digilio had oversight of the global HR function, was a strategic advisor to the Founder and, and served on the company's senior leadership team. Digilio also spent 12+ years as Executive Vice President of Global Human Resources for Kerzner International, a leading international developer and operator of destination resorts, casinos and luxury hotels, which included the Atlantis and One&Only brands. While at Kerzner, Digilio successfully led the company's planning, recruiting, training and retention of 20,000 employees in hotels, resorts and global sales and support offices in The Bahamas, Dubai, Mauritius, Maldives, Mexico, Morocco, South Africa, the US, France, Germany, Russia, and the UK.
Before joining Kerzner, Digilio was the interim Senior Vice President of Human Resources for EquiServe Corporation in Boston, MA, a shareholder services company. Prior to that, she was a 10-year veteran at ITT Sheraton Corporation (which was acquired by Starwood). She held several roles including Vice President, Human Resources, North America and Franchise Divisions. She successfully managed the human resource functions of their largest division – with over $3 billion in revenue from 240 owned, leased, managed or franchised hotels.
Digilio graduated from Ithaca College where she received a Master of Science Degree in Corporate Communications/Organizational Development and a Bachelor of Science Degree in Communications. Digilio is an Advisory Board Member for Cornell University's Leland C. and Mary M. Pillsbury Institute for Hospitality Entrepreneurship, and is on the Professional Advisory Board for the Ithaca College Park School of Communications.