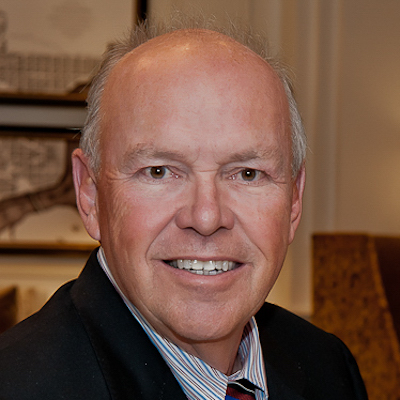 Leland Pillsbury '69 is a venture capitalist with a special focus on the hospitality industry. He is a managing director of Thayer Ventures, an early-stage venture-fund investment company that invests in technology companies in the hospitality and travel industry. He is also founder and co-chairman of Thayer Lodging Group, where he served at CEO until the sale of the company in 2014.
Named Entrepreneur of the Year by Cornell University in 2016, Pillsbury has led over 40 mergers and acquisitions, and founded or co-founded over 15 companies since leaving Marriott International, where he served for 20 years in a variety of positions, becoming Marriott's youngest executive vice president and corporate officer. While at Marriott, he served as head of strategic planning for the lodging business, participated in the acquisition of the time-sharing business, led the venture team that created Fairfield Inns, acquired the Residence Inn company, and created the industry's first revenue-management system and the first successful frequent-guest program.
Pillsbury is a member of the Executive Committee of the Cornell University Board of Trustees, co-chairman of the Buildings and Properties Committee, member and former vice chairman of the Investment Committee overseeing the university endowment, and member of the Finance, Development, and Governance committees. He is chairman of the major gifts committee for his class. From 2010 to 2012, he served as the Frank Rhodes Visiting Professor, lecturing at all seven of Cornell's undergraduate divisions and the two graduate divisions on the Ithaca campus. He and his wife Mary have been named Foremost Benefactors by the university.
A graduate of the J.L. Kellogg Graduate School of Management at Northwestern University, where he is a member of the Pete Henderson Society and recipient of the 2009 Schaffner Award, Pillsbury served on the Dean's Advisory Board for many years. He is a guest lecturer at Kellogg and a visiting professor at Penn State, and also lectures at Florida International University and Florida State. In the past, he has lectured at the University of Beijing, Fudan University in Shanghai, and Nanyang Technical Institute in Singapore.