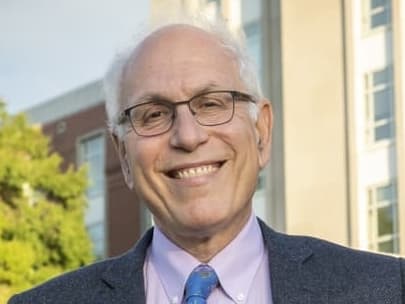 Jonathan Zenilman, MD, A&S '77
Professor of Medicine, Johns Hopkins University School of Medicine and Johns Hopkins University Bloomberg School of Public Heath, Former Chief, Division of Infection Diseases, Johns Hopkins Bayview Medical Center
Dr. Jonathan M. Zenilman is a professor of medicine, dermatology and obstetrics and gynecology at the Johns Hopkins University School of Medicine. He also has as joint appointments in population family and reproductive health, international health and epidemiology at the Johns Hopkins University Bloomberg School of Public Health.
Dr. Zenilman is known internationally for his work in infectious disease epidemiology. Prior to coming to Johns Hopkins in 1989, he was a medical epidemiologist at the U.S. Centers for Disease Control (CDC) where he conceived, developed and implemented the National Gonococcal Isolate Surveillance Program (GISP). GISP operated continuously since 1987, and has been responsible for identifying multiple types of resistant strains before they became large clinical problems. He also coordinated and wrote the 1989 STD Treatment Guidelines.
In Baltimore, his activities have included directing the Baltimore City Health Department Sexually Transmitted Infection (STI) program and developing the Johns Hopkins Center for STI Prevention and Training. He was one of the first to apply GIS technology to public health, and his syphilis mapping project was highlighted in Malcolm Gladwell's The Tipping Point. In addition to being a productive researcher and clinician, he has been active in health policy, has served as a Senior Medical Advisor for the Office of the Assistant Secretary for Planning and Evaluation (DHHS) 1995-1997, has testified before Congress and the Maryland legislature on infectious diseases related issues.
He became chief of the Division of Infectious Diseases at Johns Hopkins Bayview Medical Center in 2003. Under his leadership, the Bayview division has increased from 1.5 to 9 faculty members, and developed major clinical and research programs in STIs, hospital epidemiology, antibiotic stewardship and skin and soft tissue infections. Bayview has also become a center for Phase 1 through Phase 3 clinical trials for new antimicrobials and wound care products. Dr. Zenilman is well known for his work ascertaining the validity (or non-validity) of self-reported condom use, for further understanding of the interactions between STDs and HIV infection, and policy work on national and international levels.
Dr. Zenilman has nearly 300 publications and is an active teacher, mentoring more than 40 fellows and residents during his career.