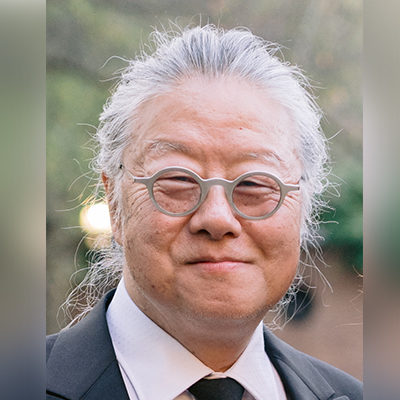 Jimi Yui's passions for food and design — the recurring themes in his life and work — were cultivated early during his childhood at The Guest House, his family's celebrated Shanghai- and Peking-style restaurant in Tokyo. They then took form during an education at Cornell's Hotel and Architecture Schools and resulted in a career spanning a quarter-century in food service and hospitality design, consulting, and management.
Recognized as one of the world's leading kitchen designers, Yui has received wide acclaim, including a James Beard Award — considered the "Oscars" of the food industry — for The Sony Club in New York City, a private dining room designed for Chef Barry Wine and dubbed "the most elegant deal-making space in this country" by The New York Times. Other media attention has included The Food Network's broadcast of Yui overseeing the installation of the Del Posto kitchen for Chef Mario Batali and his recognition by Food Arts Magazine as one of the top kitchen designers in the U.S.
Yui's career commenced with a six-year tenure at Cini-Little International. He also experienced first-hand the challenges facing food service and hospitality operators during six years as a founding principal of a "design-build-operate" hotel management and restaurant development firm that grew to include three restaurants and four hotels totaling 250 rooms.
Yui is a 1979 graduate of the School of Hotel Administration of Cornell University, where he also completed four years at the School of Architecture. He is also a graduate of The St. Louis Priory and a member of the Cornell Society of Hotelmen and the Foodservice Consultants Society International.
He commutes between Manhattan and Takoma Park, MD, where he lives and works with his wife, Ellen. Their two sons, Zen and Yoshi — both serious foodies — represent the fourth generation of a hospitality legacy that has spanned a century, traveling from Shanghai to Tokyo to America.
Yui enjoys cooking, relishing his expansive library of culinary-theme films, cookbooks, and food literature, and embracing the Yui family motto: "Food is love; more food is more love."