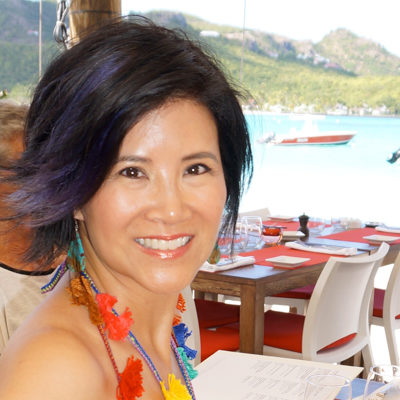 Jennie C. Chiu '91
Cornell Nolan School affiliations:
Serving institutions of higher learning runs in Jennie Chiu's blood. Jennie learned early on from her grandparents and parents not only of the transformative power of education, but also of the need to support and serve educational institutions in her community and at large. Taking this to heart, Jennie found her passion for volunteer service, development, and fundraising during her senior year at Cornell as part of the Tower Club's Senior Class effort. As a young alumna, she continued her service to her alma mater by volunteering for Cornell Alumni Association of Northern California as well as participating in many Cornell or Cornell Peter and Stephanie Nolan School of Hotel Administration campaigns. Over the last 25 years, Jennie's philanthropy and commitment to fundraising and development work has benefitted institutions including Cornell College of Human Ecology, Cornell Nolan School, Dyson School, and Cornell Medicine as well as other universities including Stanford and Massachusetts Institute of Technology. At the core of her philanthropy and service are supporting youth education, student mentorship, the arts, and environmental conservation.
In her local community, Jennie has performed extensive work in development and fundraising, in particular for the annual funds and capital campaigns of Trinity School, Menlo Park and The Priory School, Portola Valley, California. From 2008 to 2016, Jennie served as a member of the Priory Board of Trustees and The Founders Club Annual Fund Committee. During her tenure on the Priory Capital Campaign Leadership Team she helped raise $9 million for capital improvements. She also held a number of volunteer positions as a member of the Priory Parent Association.
Known for her keen eye as well as her development skills, Jennie has also enjoyed working with civic organizations, such as participating on the steering committees for San Francisco Symphony's Chinese New Year Gala, the Arthritis Foundation Annual Fashion Show, and the Lucile Packard Children's Hospital Bi-Annual Gala.
"Service opens up a world of discovery. The Cornell Hotel School [Nolan School] taught me the fundamental skillsets that I use every day and that have made me successful in all of my volunteer opportunities. I am truly thankful for this amazing education."
Jennie earned her Bachelor of Science in hotel administration from Cornell in 1991 and joined the Cornell School of Hotel Administration [Nolan School] Dean's Advisory Board in 2016.