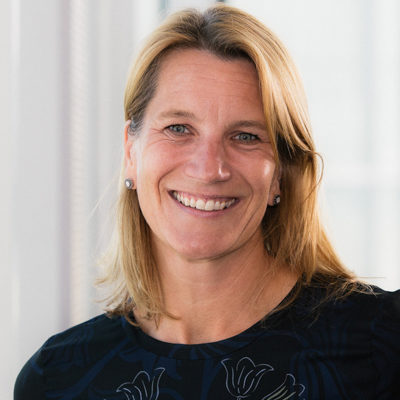 Heather Jacobs '94
Chief Human Resources Officer
Delaware North
Cornell Nolan School affiliations:
Heather Jacobs, a seasoned hospitality executive with nearly 30 years of experience in the industry, is the senior vice president and chief human resources officer for Delaware North. Delaware North manages and provides food and beverage concessions, premium dining, entertainment, lodging, and retail at many large venues and special places. These include sports stadiums, entertainment complexes, national and state parks, airports, and casinos.
Prior to arriving at Delaware North, Heather had an accomplished career of more than 25 years with Four Seasons Hotels and Resorts, where she held a variety of leadership positions in operations and human resources that saw her working across the globe in Europe, the Middle East and North America. Four Seasons Hotels and Resorts has always distinguished itself by delivering the highest levels of personalized service to guests by investing in its culture and being an employer of choice.
For the past two years, Jacobs served as senior vice president of people and culture for Four Seasons and was based in the company's global headquarters in Toronto. She led the talent management strategy for 50,000 employees at 115 properties in 45 countries.
Prior to that most recent enterprise role, Jacobs led international human resources for Four Seasons based out of Dubai in the United Arab Emirates, with responsibility for the Europe, Middle East, and Africa region and the Asia and Pacific region. Before that Jacobs spent 10 years in increasingly more senior roles in human resources for Four Seasons in Europe and the Middle East while based in Geneva, Switzerland.
Jacobs has been involved in a number of industrywide initiatives, including the Castell project, which aims to advance diversity and inclusivity in the hospitality industry.
She earned her degree in Hotel Administration at Cornell University in Ithaca, NY, and is currently a member of the Dean's Advisory Board for the Cornell Peter and Stephanie Nolan School of Hotel Administration at Cornell and a past guest lecturer and faculty mentor.