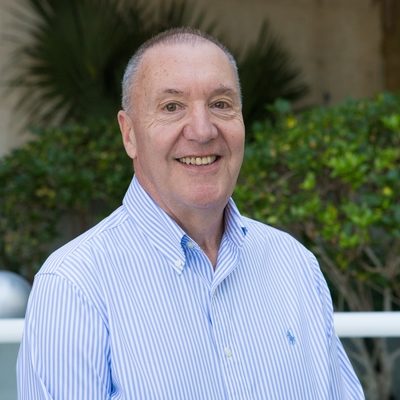 Frank Muscolina's professional career has been quite diverse, as he has worked in both publicly traded and privately held companies in retail and the hospitality and gaming sectors. He is currently doing independent consulting work in the labor relations field for Caesars Entertainment after serving as their vice president for corporate labor relations for the past several years.
Muscolina joined Caesars and the gaming industry in 2003 after a successful career in the retail sector at Sears and the privately held Breuners Home Furnishing Corporation.
Muscolina obtained his Bachelor of Arts in history from the University of Maryland, College Park in 1972, and returned to school many years later to complete his Master of Science degree in management and organizational behavior at Benedictine University in Lisle, Illinois, in 1996.
Although senior management assignments in human resources and labor relations encompassed much of his latter career, Muscolina's professional background was quite diverse and atypical for a corporate labor relations executive.
In addition to serving as director of executive resources and national director for field operations at Sears, Frank also held general management positions in corporate strategic planning and new business development.
He was instrumental in the restructuring of the merchandise company from a "big box" model into vertical businesses units in the early '90s, and then worked in conjunction with Allstate Insurance and Dean Witter Brokerage Group to launch two startup companies within the Sears Automotive Group: the Sears Motorist Plan and Auto-Glass by Sears.
Later, he became a member of the due diligence group, which facilitated the eventual spin-off of Allstate Insurance, Dean Witter, and Coldwell Banker Real Estate into freestanding publicly traded companies. Dean Witter evolved into today's Morgan Stanley.
Prior to Muscolina's serving as vice president for corporate labor relations for Caesars, he served as regional human resources vice president in Northern Nevada and in Atlantic City, New Jersey, where he oversaw all components of human resources management, labor relations, and internal communications.
In addition to his consulting endeavors, Muscolina currently serves as a management trustee on the National Retirement Pension Fund and the Unite-Here Medical Fund. He is also serving as a student mentor at Benedictine University.
Muscolina is a native of New York City and now resides in Geneva, Illinois, with his wife Clare.