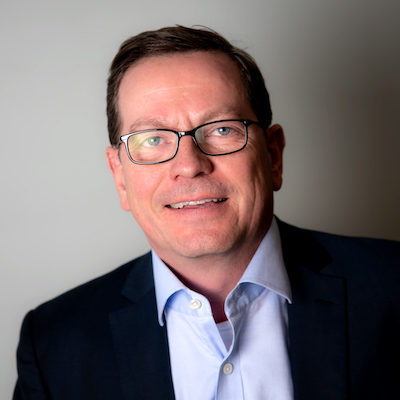 Dexter Wood '87
Senior Managing Director, The Plasencia Group
SHA affiliations:
Dexter Wood '87 recently served as the global president of the Cornell Hotel Society. CHS is the official alumni organization of the School of Hotel Administration and is the premier hospitality network promoting engagement between alumni, students, and faculty.
Wood is an accomplished industry veteran with more than 30 years of diverse global hospitality, finance, and real estate experience. He is currently a senior managing director at The Plasencia Group where he leads investment advisory efforts for the firm's clients, including lodging transactions, developments, and strategic consulting, drawing on his three decades of experience at some of the largest hotel and investment companies in the world.
Previously, Wood served as senior vice president – investments and portfolio management at Park Hotels & Resorts following Hilton Worldwide's spin-off of Park and Hilton Grand Vacations that resulted in three independent publicly traded companies. At Hilton, Wood was senior vice president and global head of development and real estate finance and was charged with governing the allocation of capital to drive new unit growth, brand expansion, advancement of the timeshare and management business, and value creation opportunities at owned properties. Wood led and mentored an international team of 50 professionals based in the United States, London, Dubai, and Singapore.
Prior to Hilton, Wood was senior vice president – global feasibility and portfolio analysis at Host Hotels & Resorts, the largest lodging real estate investment trust. Wood had global responsibility for the company's underwriting of all capital investments and real estate transactions. He also originated the conceptual development and implementation of Host's cutting-edge business intelligence and portfolio analysis capabilities that serve as the foundation of Host's asset management strategy.
Wood began his professional career with Hospitality Valuation Services in Mineola, New York. He then joined Coopers & Lybrand in Manhattan which ultimately became PWC following a merger with Price Waterhouse.
Wood earned his bachelor's degree from the Cornell University School of Hotel Administration (SHA). He has served in multiple roles with the Cornell Hotel Society and is currently its global president. Wood has also served on the advisory board for SHA's Center for Real Estate Finance and the Center for Hospitality Research. He was a member of the hotel development council at the Urban Land Institute and is an executive board member with the Boy Scouts of America.