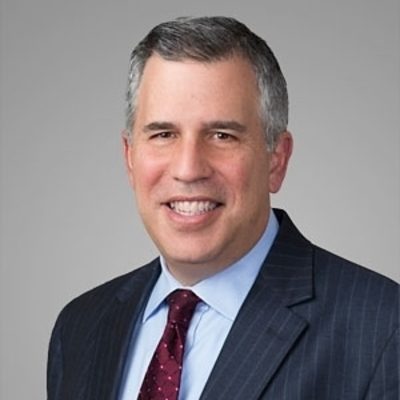 David W. Garland is a member of the firm in the labor and employment practice, in Epstein Becker Green's New York and Newark offices. Garland is also chair of the firm's labor and employment steering committee and a member of the firm's board of directors.
In this role, Garland:
Defends clients in employment discrimination, wrongful discharge, and other employment-related litigation, including cases involving allegations of sexual harassment; discrimination; alleged violations of family leave; whistleblowing, equal pay, and other statutes; and contract, public policy, and tort claims;
Represents clients in litigation concerning restrictive covenants, including non-compete agreements;
Defends clients in wage and hour litigation; and
Counsels clients on developing employee handbooks and policies and practices (concerning employee discharge and discipline, downsizing and reductions in force, employee privacy, and restrictive covenants) to avoid employment-related litigation.
Garland has litigated in numerous courts around the country, including California, Connecticut, the District of Columbia, Florida, Illinois, Massachusetts, Minnesota, New Jersey, New York, Pennsylvania, Tennessee, Texas, Virginia, and Washington. His litigation experience includes the following:
Representing a client in a case of first impression brought against it by the EEOC, which claimed that the client had entered into an oral settlement agreement during the conciliation process. The Fifth Circuit Court of Appeals affirmed dismissal of the EEOC's complaint.
Convincing the New Jersey Supreme Court that an employer's leave policy was not discriminatory, despite a pregnant employee's claim that the policy disparately impacted females.
Winning a three-week jury trial for a large hotel and entertainment company, in which the former employee had alleged a hostile work environment based on age.
Defending a global financial services company in a case in which the Supreme Court of New York, Appellate Division, held that a former employee's disability discrimination claim should have been dismissed on the employer's summary judgment motion.
Quashing a $7 million whistleblower claim filed against a national insurance company by the president of the company's subsidiary. The plaintiff alleged that he was fired for reporting to the Department of Insurance that his employer had filed fraudulent financial statements. Garland succeeded in transferring the case from a court to arbitration, pursuant to the plaintiff's employment contract, and the arbitrator ruled in favor of the insurance company.
Securing a jury verdict in favor of a large publicly traded utility company, where the employee had alleged wrongful termination because of a disability.
Securing a jury verdict in favor of a hospital in another disability discrimination case.
Convincing a court not to enjoin a manufacturing company's security policy. To protect assets ($100 million of precious metals) on its premises, the company implemented a security policy that allowed the company to conduct searches requiring the removal of clothing, as warranted by the circumstances. Three female employees sued the company to stop enforcement of this policy. The case was covered by The Wall Street Journal and The New York Times. After Garland argued that the security policy was reasonable, the court upheld the policy.
Garland has received national recognition of numerous complex jury trials that he won on behalf of employers.
Garland has authored or coauthored many articles on employment law issues in the United States and the United Kingdom, and he is a contributor to the Retail Labor and Employment Law Blog and the Financial Services Employment Law Blog. He frequently speaks on employment law topics. In 2002, he participated as a member of a panel on employment law issues with U.S. Supreme Court Justice Sandra Day O'Connor.
He also has a long history of public service. He served on the staffs of U.S. Senators Bob Dole and Alfonse D'Amato and as a special assistant for New Jersey Governor Thomas H. Kean.
In 2013, Garland was elected to the College of Labor and Employment Lawyers as a Fellow, the highest recognition by one's colleagues of sustained outstanding performance in the profession, exemplifying integrity, dedication, and excellence. He was also recommended in the Labor and Employment Litigation category by The Legal 500 United States (2013). In 2014, Garland became the only attorney in New Jersey recommended and endorsed by Employment Law Experts. He has been selected for inclusion in New Jersey Super Lawyers since its inception in 2005. He has been listed in The Best Lawyers in America since 2006 and in Chambers USA: America's Leading Lawyers for Business since 2010. Chambers notes that Garland "is acknowledged as a talented litigator who excels on behalf of financial services clients … lauded for his 'calm demeanor and cool head in a crisis'" (2010); "lauded for bringing a 'rare dose of common sense' to complex employment disputes" (2011); "'meticulous and doesn't miss a thing' … 'extremely competent, a good litigator and never overworks a case'" (2012); and "'fully understands the business realities and gives practical advice'" (2013). In addition, Garland has been selected for inclusion in The American Lawyer and Martindale-Hubbell's Top Rated Lawyers 2014 list in Labor and Employment.