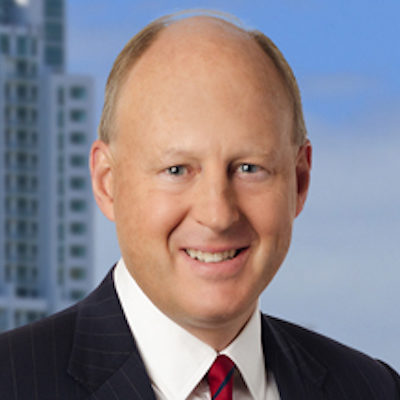 Bob DeVries is co-head of Spencer Stuart, North America. In addition, Bob leads the firm's global Hospitality & Leisure Practice and is a member of the North American Board & CEO and Private Equity practices. He is a multi-year recipient of the firm's Lou Rieger Quality Award.
Bob's diverse client list includes global hotel companies, restaurants, cruise lines and a wide range of other leisure-based companies. He serves on the Urban Land Institute's Hotel Development Council and the Advisory Board for the Pillsbury Institute for Hospitality Entrepreneurship at the School of Hotel Administration at Cornell University.
Bob brings more than 20 years of general management and strategy experience to his client work. Prior to joining the firm, Bob was president and chief executive officer of Grand Expeditions, a private equity-backed, luxury tour operator providing best-in-class travel experiences across all seven continents. Earlier, he was vice president of brand management and special events for The Walt Disney World Resort in Orlando Florida. His team developed marketing strategies and plans for Walt Disney World's leading brands — theme parks, water parks, retail, dining, entertainment, recreation and sports. Bob began his Disney career as director of marketing for the Disney Vacation Club. He also served on Walt Disney World's executive committee. Bob began his career in brand management with The Procter & Gamble Company, where he led large retail and foodservice businesses in the paper products and commercial services divisions.
Bob graduated from the accelerated professional management program at Albion College with a B.A. in economics and management. He earned his M.B.A. in marketing and finance from the University of Chicago's Booth School of Business.