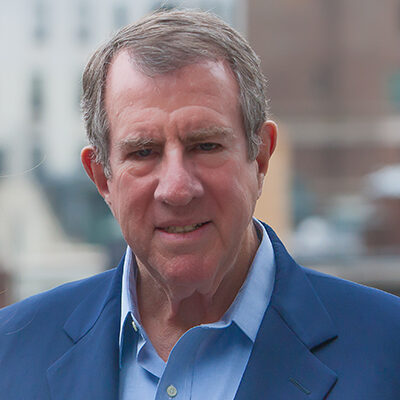 Andrew Tisch '71
Co-chairman of the board and chairman of the executive committee
Loews Corporation
Cornell Nolan School affiliations:
Andrew H. Tisch is Co-Chairman of the Board and Chairman of the Executive Committee of Loews Corporation. He holds a B.S. degree from Cornell University (1971) and a M.B.A. from Harvard University (1977).
In addition to Loews, he serves on the Board of Directors of CNA Financial Corporation.
He is active at Harvard Business School (Dean's Board of Advisors), Cornell University (Former Vice Chairman of the Board of Trustees), Dean's Board of Advisors, SC Johnson College of Business (Chairman), NYU/Tisch School of the Arts (Co-Chair Dean's Council), The Student Leadership Network (Co-Founder) and is on the Executive Committee of the Board of Overseers at Weill Cornell Medicine and Cornell Tech.
Mr. Tisch is one of the founders of The No Labels Coalition and Vice Chairman of the Center for U.S. Global Leadership.
He participates in many civic organizations including the Economic Club of New York (Past Chairman), The Brookings Institution (Trustee), NY Historical Society (Vice Chairman) and the Council on Foreign Relations.  He serves on the boards of the Statue of Liberty/Ellis Island Foundation, Wildlife Conservation Society (Trustee), Museum of the Moving Image and is Chairman of NYC Police Foundation.
He is active in Jewish communal affairs through the American Jewish Joint Distribution Committee (Trustee/Executive Committee) and the Jewish Business Leadership Forum (Founder).
He is the author of Journeys:  An American Story, a book about immigration in America.
Mr. Tisch is married to journalist and educator Ann Rubenstein and lives in New York.