Warren Leeds '84, P '14 & P '20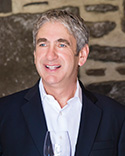 Warren Leeds '84, P '14 & P '20
Co-founder, President and Chief Executive Officer
Warren Leeds is co-founder, president and chief executive officer of Dartcor Food Services, formed in 1985.  He has overseen Ome Caterers, Dartcor Food Service, and various company owned restaurants and entrepreneurial start ups.
Dartcor Food Services blends the talents of Leeds and partner Christopher Schiavone, who began their catering enterprises in 1985 by opening Ome Deli and Caterers, a retail gourmet deli and catering business in northern New Jersey.  Ome quickly expanded into the high-end market and developed a loyal following in the business community.  Real estate developers sought out the company to open cafes in their new buildings.  In time, Ome broadened its traditional catering services to include corporate food service management under the name of Dartcor, which represents the founders' alma maters – Dartmouth College for Schiavone and Cornell University for Leeds.
Dartcor Food Services has grown into a premier regional food service company serving clients in New Jersey and New York such as Novartis, Maersk, Ricoh, Accenture, Siemens, and McKinsey & Company.
Dartcor's peerless reputation for guest satisfaction is rooted in its ability to combine gracious service with the culinary skills of high-quality restaurant chefs accustomed to preparing food "a la minute."  The firm's newest client solution is Caffe Cucina.
Leeds remains current on industry trends through his membership in the Young Presidents Organization and other associations.  A graduate of the Cornell University School of Hotel Administration, he resides in New Vernon, New Jersey.