CIHLER: Fox Rothschild Webinar: Proposed Legislation Mandating Business Interruption Coverage for COVID-19: The Legal and Industry Implications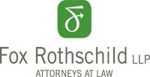 In this CLE you will learn about proposed state legislation requiring insurers cover business interruption during the coronavirus pandemic, with an emphasis on New York. We demystify the proposed legislation, including the limitations on mandatory coverage and how concepts like proposed automatic renewals and set premiums could impact the insurance industry from the perspective of the insured and the insurer. Join us as we discuss these significant developments including likely legal challenges these bills may face if enacted into law. In addition to lawyers, this seminar is relevant for all professionals in the insurance industry and insureds.

CLE credits offered.
*Please note there is a cost to attend.
Related Events