CIHLER: A COVID-19 Storm Is Brewing: How Employers Respond Mandates When Whistleblowers Threaten
June 18, 2020 @ 3:00 pm

-

4:00 pm

EDT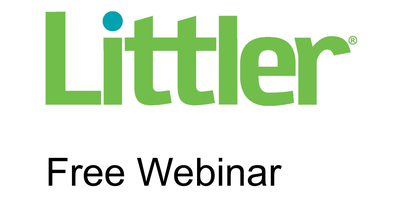 The negative economic impact of the coronavirus (COVID-19) pandemic has caused employers to take prompt and business-essential adverse employment actions, including reductions-in-force, furloughs, reduced work hours, and lower pay. Now, with companies reopening, employers are doing their best to comply with mandatory and "best practices" COVID-19 protocols in order to make the workplace safe. Such legal compliance is entirely new and untested. It also may provide fertile ground for whistleblowers to point out areas of "unlawful" noncompliance and potentially unsafe conditions. Employers are already seeing complaints and litigation by employees claiming they are whistleblowers under a variety of laws. The proliferation of new executive orders by governors and health departments makes it all the more challenging for employers to determine when a complaint might actually involve a legal violation and protected whistleblowing.
This webinar will address potential traps for the unwary, where circumstances might expose employers to whistleblower complaints. It will provide advice regarding possible approaches on how to confront and diffuse workplace complaints in order to avoid litigation. Finally, it will address how employers can best position themselves to prevail in the event an employee files a charge or lawsuit alleging whistleblower claims.
Speakers include Kevin E. Griffith, Office Managing Shareholder, Columbus, OH and Holly M. Robbins, Shareholder,Minneapolis, MN.

Related Events