CIFBM: Back on Tap- Strategizing the Reopening of Your Taproom or Brewpub
May 6, 2020 @ 1:00 pm

-

2:00 pm

EDT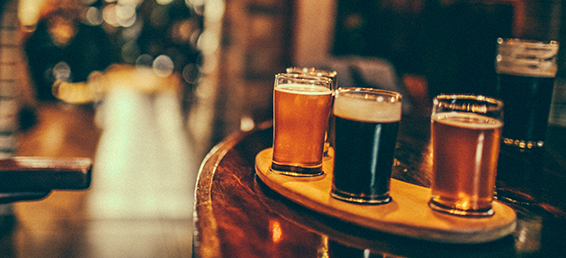 The craft beer industry has had unprecedented growth over the past several years, as consumers flocked to taprooms, brewpubs, restaurants, and breweries to sample new beers, enjoy great food, and socialize with family and friends. The boom in beer-focused operations has also helped local communities by supplying jobs and spurring local spending. But after a year with 4% volume growth, the beer industry is now being devastated by the impact of COVID-19 and faces its toughest time since Prohibition in 1920. As states begin discussing the best and safest strategies for lifting lockdown restrictions, beer establishments will finally be able to open their doors – and their taps – to welcome back eager customers.
On May 6, a panel of seasoned beer and hospitality experts will discuss the ways taproom and brewpub owners can leverage their reopening and navigate the "new normal" that awaits us on the other side of the pandemic.

This one-hour online moderated session will feature insights from beer educator Julia Herz, entrepreneur and restaurateur Gavin Fine, and culinary and hospitality expert Adam Dulye. Douglass Miller, a lecturer in food and beverage management at Cornell's Hotel School and the creator of eCornell's online beer certificate program, will serve as moderator.