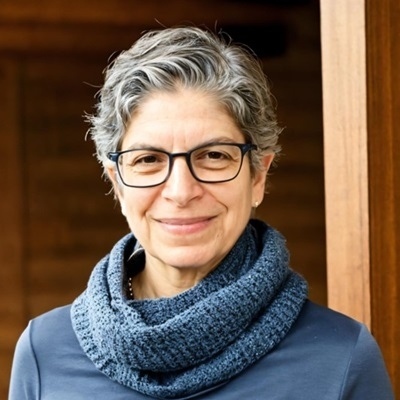 Contact
School of Hotel Administration
607.255.8303
Biography
Amy Newman is a senior lecturer of management communication at the Cornell School of Hotel Administration. She teaches the core undergraduate and graduate communication courses and an elective, Corporate Communication. Newman is author of Business Communication: In Person, In Print, Online (Cengage, 10e) and Building Leadership Character (Sage, 2018). Prior to joining Cornell, she was an adjunct instructor at Ithaca College, eCornell, and Milano, The New School for Management and Urban Policy in New York City.

Newman spent most of her career in corporate positions and external consulting roles. Internally, she held management positions in human resources and leadership development. As an external consultant, Newman worked to improve employee performance and communication in hospitality, technology, education, publishing, financial services, and entertainment companies.

Newman has won grants to develop technology-based learning solutions and awards for teaching excellence and student advising. She is a director-at-large for the Association for Business Communication.
Selected Publications
Newman, Amy. "Building Leadership Character". Sage Publishing. 1 (2018): 288
Newman, Amy. "Business Communication: In Person, In Print, Online". Cengage Learning. 10th edition (2016): 550
Newman, Amy. "Communication Planning: A Template for Organizational Change" Cornell Hospitality Report. 16.3 (2016): 3-6
Newman, Amy. "How to Feel Confident for a Presentation" Business Communication Quarterly, Ed. Melinda Knight. 78.2 (2015): 258-259
Brownell, Judi; Newman, Amy. "Applying Communication Technology: Introducing Email and Instant Messaging in the Hospitality Curriculum" Journal of Hospitality, Leisure, Sport & Tourism Education. 7.2 (2008): 72-76
Awards and Honors
Meada Gibbs Outstanding Teacher-Scholar Award (2015) Association for Business Communication
Faculty Teaching Recognition Award - Graduate Core (2017) Cornell SC Johnson College of Business, School of Hotel Administration
Faculty Teaching Recognition Award-Junior/Senior Core (2015) Cornell University, School of Hotel Administration
Faculty Teaching Recognition Award-Junior/Senior Core Teaching Award (2013) School of Hotel Administration
Faculty Teaching Recognition Award-Junior/Senior Core Teaching Award (2012) School of Hotel Administration
Recent Courses
HADM 7610 - Management Communication
HADM 1150 - Organizational Behavior and Leadership Skills
HADM 3650 - Persuasive Business Communication for Hospitality Leaders
HADM 4990 - Special Studies Project I
Academic Degrees
MS Milano, The New School for Management and Urban Policy, 1990
BS Cornell University, College of Human Ecology, 1986