Paul Budak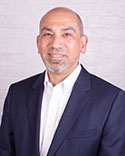 Paul Budak
Chief Operating Officer
Paul Budak is chief operating officer for BCV, a Chicago-based technology-enabled social media solutions company focusing on the luxury hospitality market. Prior to that Paul was senior vice president at Merge Healthcare, a publicly traded healthcare IT and medical imaging company, located in Chicago and recently acquired by IBM. Before that role, he was president of Merge CAD, a division of Merge that was formerly known as Confirma, located in Bellevue, Wa.
Prior to joining Confirma, Paul was a partner at Encompass Ventures, a Seattle-based venture-capital company. He has also been president and CEO of PointOfCareware, Inc., co-founder and vice president of development of CereVision, and co-founder and COO of Advanced Electroluminescent Sciences. Paul was also acting bioengineering faculty member for the University of Washington's Program for Technology Commercialization, which he co-created. He was a member of Seattle Alliance of Angels and also a former member of the Chicago-based Hyde Park Angels, where he co-chaired the screening committee and the healthcare ambassador's circle.
Paul is also a member of the Chicago Innovation Mentors – a mentorship program supporting commercialization opportunities at the University of Chicago, Northwestern University, the University of Illinois at Chicago, the iBIO Insitute, and Argonne Laboratory. Paul has a strong background in technology, product development, operational management, and investing. He holds bachelor's and master's degrees in electrical engineering from the University of Washington.