From the Director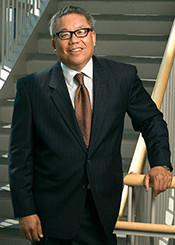 Nothing is more exciting than the beginning of another academic year, with a new class of students joining returning students for classroom and field studies in real estate and finance. We at the Center for Real Estate and Finance (CREF) look forward to enhancing the students' learning about these key aspects of the hospitality industry throughout this upcoming busy and exciting fall semester.
One of our important functions is to support the real estate minor at Cornell, which continues to be one of the largest undergraduate minors on campus, with over 300 students declared as of the beginning of this semester. Although the minor is available to students attending any school at Cornell, I should note that over 200 students at the School of Hotel Administration are enrolled in the school's real estate and finance courses. We now have twelve faculty members supporting this educational effort, teaching courses that cover such topics as investment in real estate securities, real estate financial modeling, and investment and portfolio analysis.
In addition to our classroom teaching, the CREF supports the Real Estate Club, which now has 45 students as members. As you'll see elsewhere in this newsletter, the club has a great roster of activities planned for the year. You'll also read about another highlight of the fall semester in this newsletter, the 6th annual Cornell International Real Estate Case Competition. This is a major competition that brings in students from a wide variety of international colleges and universities to analyze an actual real estate transaction. Based on previous case competitions, it's impossible to overstate the value of the interaction between the expert judges and students as they tackle the case.
As we do every year, we'll also bring in industry experts for workshops on various specific industry strategies and techniques. In short, these are just a few of the ways that the CREF is satisfying our educational mission—with great programming, events, and classes. In closing I want to thank our advisory board members and others who help promote this educational agenda. None of this would be possible without your support.
Daniel Quan
Director of the Center for Real Estate and Finance