Real Estate and Hospitality Consulting Fields Top Choices Among SHA Graduates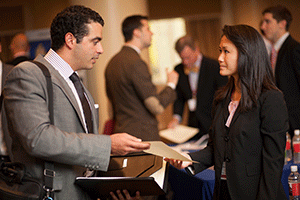 Each year, Career Management in the School of Hotel Administration's Office of Student Services surveys graduating bachelor's and master's students and produces post-graduate employment reports that highlight the industry segments, job functions, and starting salaries our students accepted in the US and internationally following graduation. For the past several years, an increasing number of graduates have entered the Real Estate/Hospitality Consulting segments. In fact, the latest responses from the 2013 Post-Graduate Reports show that 23% of SHA bachelor's graduates and 26% of SHA master's graduates accepted positions in Real Estate/Hospitality Consulting.
Interested in recruiting at the School of Hotel Administration? Our Employers page details the services we offer, such as on-campus recruiting and free job postings, and our Career Management staff is eager to work with you to devise a recruiting strategy.