Kara Maciel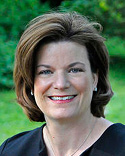 Kara Maciel
Chair, Labor, Employment Practice Group
Kara M. Maciel is a founding partner of Conn Maciel Carey and chair of the firm's national labor and employment practice group. She focuses her practice on representing employers in all aspects of the employment relationship.
Maciel works to create workplace solutions for her clients across all industries. She defends employers in litigation at both the federal and state levels, including matters related to ADA, FLSA, FMLA, Title VII, and affirmative action/OFCCP regulations. She advises clients regarding the protection of trade secrets and the misappropriation of confidential or proprietary information, both defending employers and pursuing enforcement against former employees. When relevant, Maciel provides advice and counsel to unionized and non-unionized workplaces regarding the employer's rights under the National Labor Relations Act, and she counsels employers on how to develop lawful strategies to comply with the Affordable Care Act (ACA).
Maciel pays special attention to the issues facing companies in the hospitality industry (including hotel owners and managers, resorts, restaurants, spas, country clubs, golf clubs, and fitness clubs), and in retail, grocery, food and dairy distribution, healthcare, and trade association and non-profit sectors.
Representative Experience:
   Defended hospitality owners and operators and health care providers in lawsuits alleging discrimination from accessibility barriers by guests with disabilities under Title III of the ADA;
   Advised employers on wage and hour compliance and conducting internal wage hour audits;
   Testified before the NLRB on behalf of national trade association;
   Defended hotel chains in class actions alleging improper tip credit and tip pooling arrangements and distribution of service charges;
   Obtained default judgment against a former employee and new employer for destruction of evidence and misappropriation of company trade secrets;
   Represented management in union elections and unfair labor practice charges before the National Labor Relations Board;
   Secured defense jury verdict on behalf of restaurant in race discrimination lawsuit;
   Defended food manufacturers and distributors in claims of noncompete litigation and misappropriation of trade secret information;
   Represented a fitness company in discrimination claims brought by members and employees;
   Served as chief labor negotiator for management in collective bargaining negotiations; and
   Represented management in union elections and unfair labor practice charges before the National Labor Relations Board.
Maciel is a popular speaker at conferences and events across the country and writes extensively on issues related to ADA accessibility, wage hour compliance, ACA strategies, prevention of harassment and discrimination, tip credit/tip pools/service charge compliance, effective employment policies and procedures, developing a compliant employee handbook, effective strategies for labor relations, and managing a unionized workforce. Prior to founding Conn Maciel Carey, she served as chair of the hospitality employment and labor law outreach practice at an Am Law 200 firm.
Maciel received a 2014 Burton Award for Legal Writing for coauthoring the article "For Employers with High Turnover and Large Numbers of Seasonal Workers, the ACA Creates Unique Compliance Issues." She was also recommended in the Labor-Management Relations category of The Legal 500 United States (2013) and selected for inclusion in Washington, DC Super Lawyers (2014).
Maciel lives in the Washington, D.C., area with her husband and two young children.