From the Director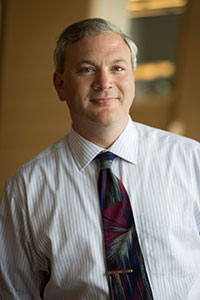 As is now well known, the Cornell Board of Trustees authorized the design and implementation of a plan for a College of Business, comprising the School of Hotel Administration (SHA), the Dyson School of Applied Economics, and the Johnson Graduate School of Management. As a result of this decision, the university has started working with students, faculty, and alumni to help determine what this new College of Business will look like. While there are many questions that need to be answered, there is one key statement I can make: The Center for Hospitality Research is now more important than it ever was before.
This mission of SHA is to shape the knowledge base for hospitality management in order to influence management practice in the global hospitality industry. The CHR helps fulfill this mission by enabling, facilitating, conducting, and communicating research of significance to the industry. The resources provided to the CHR from its members are what allow us to make this happen. Regardless of any pending decisions related to the College of Business, the CHR's resources will be devoted to the fulfillment of its mission. By university rules, funds given to the CHR must go to fulfilling the CHR's mission. That simply cannot and will not change. The CHR will remain the industry's foremost creator and distributor of timely research. We will ensure, as long as we have members to support our mission, that SHA will produce high-quality, industry-relevant research.
These are definitely uncertain times. Many Cornell alumni and industry leaders have voiced concerns about what this new College of Business means to SHA, and much work remains to be done. But in the midst of all that needs to happen, the CHR will help ensure hospitality relevant research in any possible future. I want to again thank our members for all the support they have given to the CHR, and for their continued support in the future. This support has always been important. It is now more important than ever.
Michael C. Sturman
Director, Center for Hospitality Research