Berry van Weelden, MMH '08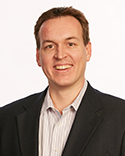 Berry van Weelden, MMH '08
Berry van Weelden is currently senior director, for priceline.com's hotel group. In this role he oversees various analytical functions focusing on pricing and competitive intelligence.
Prior to joining priceline.com, Berry was responsible for sales strategy and analysis at Starwood Hotels & Resorts. He started his analytical career at Disney's revenue management & analytics organization, focusing on improving various elements of the parks and resorts business from restaurants to resorts and call centers. He also has held various leadership positions in hotels around the globe.
Berry earned a Master of Management in Hospitality from the Cornell University School of Hotel Administration and a Bachelor of Science in business administration from the Hotel Management School in Maastricht, the Netherlands. Berry is a Dutch native and lives with his wife and dog in Stamford, CT. When he is not at work, he enjoys playing golf and is an enthusiastic runner.